Course Description
Property Assessed Clean Energy Programs (PACE) offer long-term private financing for renewable energy and energy efficiency upgrades to homes and businesses. What was intended to be a win for the environment and property owners has turned into a problematic financing program (some would even call predatory lending) with contractors soliciting homeowners and lenders initiating judicial foreclosures on the first missed payment. Californians have received over $2 billion in PACE financing. It is the fastest growing form of financing in the country, leading some to believe that PACE is the next subprime mortgage crisis. This presentation will cover: - Introduction to PACE; - PACE Problems & Dangers; - PACE Litigation; and, - Alternative Advocacy Tools.
Length: 1hr 1min
Member Reviews
Extremely dynamic and knowledgeable presenter. Interesting topic from a societal perspective.
- Laura S.
Excellent program. Very informative and shocking. Kudos to Allison for her ability to describe the complicated PACE program, its problems and remedies and more important for her work with clients who have been scammed by the program.
- Jeffrey W.
Read All 24 Reviews
Meet the Lecturer(s)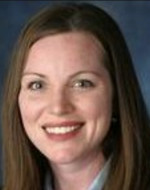 Find Another Course