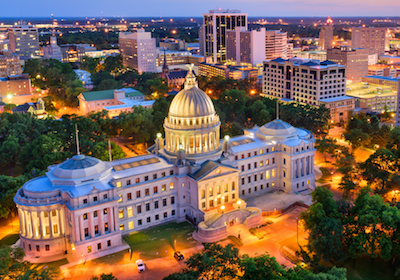 Complete All 6 Mississippi CLE Hours
Including 1 Ethics
Whether you only need 1 hour or all 6 hours, you are covered with LexVid. Get access to our entire library of over 20 hours of online CLE courses. Choose the Mississippi CLE courses you want to watch — don't limit your choices with a bundle.
Watch Any Mississippi CLE Course You Want
Get started with one of these popular courses. Maximize your time and watch courses in the practice areas you care about. With 30 practice areas to choose from, and over 20 hours of courses, you'll satisfy your Mississippi CLE requirement and learn something new with each course.
As surrogacy becomes an increasingly popular option for families, the savvy family law attorney must not only have a good understanding of the key drafting provisions of a surrogacy contract, but also the many potential risks that can complicate any surrogacy...
A contested adoption can have enormous consequences on all the parties involved in the adoption process as well as the child who is subject to adoption.In this program, adoption attorney Colleen Quinn discusses the causes and consequences of contested adoptions, using...
Adoption attorneys often find themselves juggling federal, state, interstate, and even international law. This program will address most of the key issues attorneys need to understand before diving into this multifaceted and ever-evolving area of practice.
---
Mississippi CLE Ethics Courses
We all know Ethics courses are hard to find. With over 5 specialty credit hours, you have plenty to choose from.
Mississippi CLE Ethics Courses
---
Enjoy Your Courses on the Premier CLE Viewing Platform

iPhone, iPad and Android
Watch courses wherever you go on your mobile device. All you need is an internet connection.

Pause & Resume Courses Anytime
Pause your course to take a phone call and resume it when you're done. You can even sign in from home and pick up right where you left off.

Side-by-side Speaker & Slide Presentation
Watch the speaker and read the slides simultaneously with the innovative side-by-side speaker and slide presentation.