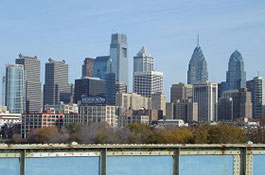 Complete 6 Pennsylvania CLE Hours
Including 2 Ethics
Whether you only need 1 hour or all 6 hours, you are covered with LexVid. Get access to our entire library of over 120 hours of online CLE courses. Choose the Pennsylvania CLE courses you want to watch — don't limit your choices with a bundle.
Watch Any Pennsylvania CLE Course You Want
Get started with one of these popular courses. Maximize your time and watch courses in the practice areas you care about. With 30 practice areas to choose from, and over 120 hours of courses, you'll satisfy your Pennsylvania CLE requirement and learn something new with each course.
Forensic document examiners are often retained to determine whether a document has been altered. This presentation offers an overview to attorneys to different types of alterations encountered by document...
California recently voted to approve Proposition 64, creating a state regulatory framework to allow for the recreational use of marijuana. Participants in this course will gain insight on a number of key...
Adoption attorneys often find themselves juggling federal, state, interstate, and even international law. This program will address most of the key issues attorneys need to understand before diving into...
---
Pennsylvania CLE Ethics Courses
We all know Ethics courses are hard to find. With over 15 specialty credit hours, you have plenty to choose from.
---
Enjoy Your Courses on the Premier CLE Viewing Platform

iPhone, iPad and Android
Watch courses wherever you go on your mobile device. All you need is an internet connection.

Pause & Resume Courses Anytime
Pause your course to take a phone call and resume it when you're done. You can even sign in from home and pick up right where you left off.

Side-by-side Speaker & Slide Presentation
Watch the speaker and read the slides simultaneously with the innovative side-by-side speaker and slide presentation.