Course Description
Forensic document examiners are often retained to determine whether a document has been altered. Alterations are made in many ways. The person making the alteration believes they are clever enough to avoid detection. Usually they leave traces of their misdeeds behind. This presentation offers an overview to attorneys to different types of alterations encountered by document examiners and methods of detecting the alterations. Topics covered include:
- Altered documents
- Deeds filed with the county recorder
- Alteration of a mortgage document
- Tools used by forensic document examiners to look for alterations
- Alteration of Computer generated documents
- Discovery of cut-and-paste signatures
- Alteration of medical records
- Alteration of email
- Is the Word document as purported?
- Examining signatures written on digital tablets
Length: 1hr 8min
Member Reviews
Fascinating. Great teacher / speaker! Highly Recommended!
- Katherine K.
Excellent presentation!
- matt c.
This was my favorite course!
- Michell N.
Read All 123 Reviews
Meet the Lecturer(s)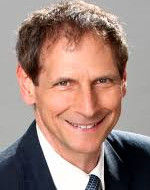 Mike Wakshull
Mike Wakshull is a court-qualified forensic document examiner located in Temecula, CA. He partners with attorney clients to deliver results that often lead to early settlements in favor of the counsel who retained him. When cases go to trial, he presents them in jury-speak rather than techno-geek to educate the triers of fact. He applies his technical and science training to present a science-based approach to his opinions—a court requirement.
Mike has authored two books on the topic of forensic document examination. He has presented at several international forensics conferences. A member of several industry-related associations, he serves of the board of two. Mike has had forensic document examination cases from fourteen states.
Mike was chair of the 2012 National Association of Document Examiners conference, the 2014 Scientific Association of Forensic Examiners Conference, and the 2015 Forensic Expert Witness Association conference.
He has been qualified as an expert witness in California Superior Courts and Federal District Court, testifying in cases involving will contests, contract disputes and others. Questioned documents discovered include an altered deed, cut‐and‐paste signatures, altered mortgage documents, altered handwritten documents, electronic documents, and many other types of questioned documents. Mike is one of a handful of forensic document examiners with a graduate school certificate in forensic document examination from an accredited university.
Mike is a member of the National Speakers Association. He was an invited speaker at the annual conference of the National Association of Document Examiners (NADE), Association of Forensic Document Examiners (AFDE), World Congress of Forensics in Chongqing, China, National Institute of Standards and Technology (NIST), and others.
Find Another Course