Course Description
Building a succession plan for a non-traditional couple presents a number of complications that generally are not present for a typical husband and wife estate. Whether for same-sex couples, blended families with shared and/or separate kids, or couples with no legal relationship, the attorney must consider differences in the application of tax rules, probate, HIPPA, and retirement.
In this program, California estate planning attorney Danielle Barger covers estate planning issues for various non-traditional couples in California. She begins by giving an overview of foundational estate planning principles. Then she compares and contrasts how these principles apply to different familial relationships.
Length: 51min
Member Reviews
Outstanding presentation. The speaker held my interest straight through to the end. I would recommend her to anyone looking for an estate planning attorney.
- Barry M.
OUTSTANDING........VERY CLEAR AND INFORMATIVE
- thomas h. k.
I learned a lot. Very knowledgeable speaker. Thank you
- Mohammad K.
Extremely thorough, interesting and informative!
- Laura K.
Good personal examples. Also, very useful chart contrasting legal and non-legal relationships under different types of estate planning options.
- William Poy L.
Excellent combination of tax considerations, family dynamic issues, and social reality.
- Donna K.
This was fantastically eye-opening! Thank you! More like this, please!
- Monica W.
This course brings up a lot of good points to consider when dealing with estate planning clients.
- Joel H.
She was AMAZING!!!
- shelly b.
Read All 40 Reviews
Meet the Lecturer(s)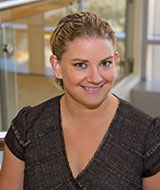 Danielle Barger
Admitted: 2006, California Education: Thomas Jefferson School of Law, San Diego, CA, Juris Doctorate (2006); Law Review – Articles Editor; Literary Editor; Staff Writer
Find Another Course