Course Description
Despite the significant rise of the number of women in the legal field, females in law firms are still struggling to overcome bias and catch up with their male counterparts when it comes to institutional leadership and economic power. In fact, although 45% of law firm associates are female, only 16% are equity partners and less than 5% are heads of law firms. In this program, Patricia Gillette, notable employment law attorney and advocate for women's advancement in the legal industry, will address bias against women in the law firm setting. Drawing personal examples of experiencing and overcoming bias in BigLaw, Ms. Gillette will take an in-depth look at the primary reasons such biases exist, and provide valuable strategies on overcoming these biases. Ms. Gillette also providers a number of valuable tips on building relationships and reputation in order to obtain - and help women in your law firm obtain - positions of power within the firm and become a successful rainmaker.
Length: 1hr 3min
Member Reviews
Attorney Patricia Gillette represents true leadership. I thoroughly enjoyed watching her video presentation. Thank you Ms. Gillette!
- Lorelei L.
This is such an important topic, and very well covered by presenter.
- Lissa S.
Thoughtfully put together with great advice on a topic that hits too close to home. Thanks for doing this!
- Dianne B.
This was fantastic and really changed my way of thinking on the topic. A must watch!
- Keshet S.
Read All 150 Reviews
Meet the Lecturer(s)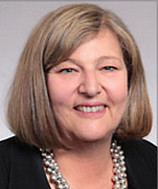 Patricia Gillette
Patricia Gillette, a partner in Orrick's San Francisco office, is a member of the employment law group. Orrick's Employment Law and Litigation group was recently named Labor & Employment Department of the Year in California by The Recorder, the premier source for legal news, in recognition of their significant wins on behalf of leading multinational companies on today's most complex and challenging employment law matters. Ms. Gillette's practice focuses on all aspects of employment law, including litigation of wrongful discharge and discrimination class actions and individual/multi-plaintiff cases in both state and federal court, representation of employers before administrative agencies, and counseling and training employers on preventive personnel practices. She is an experienced trial lawyer and regularly handles complex employment litigation. She is a frequent lecturer to management employment groups across the country. Before joining Orrick, Ms. Gillette was head of Heller Ehrman LLP's Labor and Employment Practice Group for 10 years. Prior to joining Heller Ehrman, Ms. Gillette was in private practice and served six years as in-house counsel for Bank of America, where she was in charge of the Personnel Advice Section of the Legal Department. Throughout her career, Ms. Gillette has been actively involved in national projects focusing on the retention of women in the legal industry and, as a result, is a frequent writer and keynote speaker on these issues. Her articles have been widely published in state and national publications. Ms. Gillette's focus recently has been on rainmaking and she chairs an Advisory Board for a group focusing on what characteristics make rainmakers successful.
Find Another Course