Course Description
How are people wrongfully convicted? Why would someone plead guilty to a crime they did not commit? What are the common issues that cause wrongful convictions? The program will answer these questions through real life cases of wrongful convictions which were overturned. About the California Innocence Project The California Innocence Project (CIP) was founded in 1999 as a clinical program at California Western School of Law. It is dedicated to releasing wrongfully convicted inmates and providing an outstanding educational experience to the students enrolled in the clinic. CIP reviews more than 2,000 claims of innocence from California inmates each year. Students work alongside CIP staff attorneys on cases where there is strong evidence of factual innocence. Together, they have secured the release of many innocent people who otherwise may have spent the rest of their lives in prison.
Length: 1hr 0min
Member Reviews
No reviews yet.
Meet the Lecturer(s)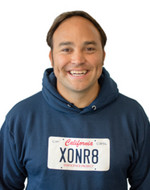 Jeremy Stock
Jeremy has been with the California Innocence Project since 2017. He began his journey with the Project as a volunteer intern. Jeremy hails from Southern California — growing up in Huntington Beach. He is a graduate of UCLA with a major in Philosophy and a minor in Education Studies. He worked as an inner-city teacher with Teach for America while also earning his Masters in Secondary Education from Loyola Marymount University. From there Jeremy went on to study law at Chapman University Law School where he earned his Juris Doctorate. As Senior Staff Attorney Fellow for the Project, Jeremy runs the volunteer intern program, oversees case intake, and reviews cases of innocence. Jeremy is a regular speaker for CIP on the causes of wrongful convictions and the work of the project. When he isn't assisting CIP in freeing the wrongfully convicted, he can be found playing ultimate frisbee, or tweeting about criminal justice reform issues.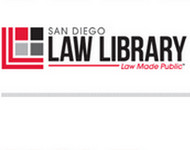 San Diego County Law Library
Since 1891 the San Diego Law Library has provided free legal information to county residents. We are open to everyone in 4 convenient locations in Vista, El Cajon, Chula Vista, and downtown San Diego. We are a no-frills operation. There are 23 of us dedicated to serving our community. But we cannot do it alone. Through programs and outreach events, we partner with the bar associations, public libraries, schools, business groups, the courts and government agencies to provide access to the laws that can bring real justice to those seeking its help. You will find that we are a small but mighty force for the public good.
Find Another Course