Course Description
Workplace harassment of all types has been a hotbed of litigation in recent years. In this 2 part course, attorney Steven Greenblatt covers a range of discrimination issues and cases affecting employers, and gives attorneys the tools they need to better protect their corporate clients.
Topics covered in Part 1:
- Review Basics
- Protected classes and statuses
- Multiplicity of potential liabilities
- Retaliation
- Defenses to hostile environment & vicarious liability
-Scope of Cognizable discrimination based on science and law: implicit bias
Length: 1hr 7min
Member Reviews
I was very impressed with the quality of the teaching. He was persuasive, engaging, informative and easy to follow.
- Ingrid Marie F.
Excellent course! Very engaging presentation. Julie B.
- Julianne B.
Excellent teacher. Very thoughtful. One of the best!
- Jack H.
Stellar presentation. Presenter engaging and most informative.
- Denise L.
Read All 98 Reviews
Meet the Lecturer(s)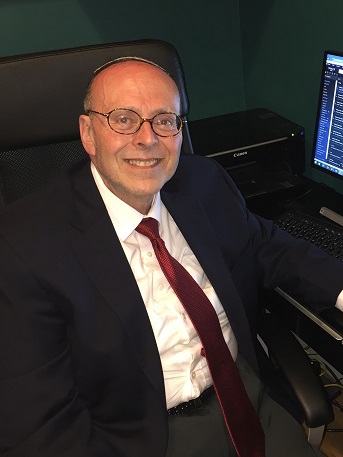 Steve Greenblatt
Steve Greenblatt has over 30 years of human resource practice in employee relations, employee discipline, training and organizational development, Affirmative Action, conflict resolution, and contract and benefits administration. Prior to that, Steve served as Assistant District Attorney in Bronx County, Appellate Counsel to District Attorneys in over 20 counties in New York State and Deputy Inspector General for the NYC Department of Sanitation in charge of its disciplinary system. As a trial and appellate attorney in criminal and civil disciplinary arenas, Steve has trained attorneys, investigators and human resource professionals in investigative, arbitration and trial techniques.
In human resources roles, while Director of Labor Relations, and Director of Workforce Training and Development at the State University of New York (S.U.N.Y.) Downstate Medical Center, he also served as Ethics Officer, Acting Affirmative Action Officer and Temporary Employment Counsel. As Training Director, Steve focused on enhancing leaders' self-awareness, restoring organizational trust and vitality, and reducing implicit bias. Steve has litigated grievance and disciplinary arbitrations, mediated and resolved disputes, crafted policies and procedures and managed employee satisfaction, engagement and outplacement initiatives. He currently teaches online graduate courses for Pennsylvania State University in ethics for human resource practitioners and in human resource leadership. Formerly he taught Management for the S.U.N.Y. College of Health-Related Professions, and Business Law at Queensborough Community College.
Steve received his B.A. in Political Science at Brooklyn College, his J.D. from New York Law School, and a Masters in Labor Law from the New York University School of Law. He currently conducts training and management consulting. His research interests focus on the impact of discrimination in the workplace, leadership, workplace civility, retaliation, bystanders, bullying, sexual harassment, employee engagement, risk management in employment, and ethics pedagogy.
Find Another Course