Course Description
While there hasn't been much legislative action on Capital Hill since the 2016 election, the new administration has been busy making major changes affecting American workers and employers. It seems like every day that some federal agency takes steps to dismantle many of the guidances, orders, rules, regulations, etc. put in place by previous administrations.
In this program, Washington D.C. attorney Robert Fitzpatrick takes us through some of the key changes that have already occurred or are being contemplated by the Trump administration. Mr. Fitzpatrick covers the proposed Right-to-Work Act, NLRB and DOL budget and staffing changes, OSHA changes to transgender bathroom use, I-9 audits for foreign workers, the White House equal pay pledge, and much, much more.
Length: 55min
Member Reviews
Very knowledgeable speaker with respect to the subject matter presented.
- John E.
Excellent wide-ranging analysis of workplace developments that have arisen thus far under the Trump Administration, as enumerated by the presenter, Mr. Fitzgerald. He is to be commended highly for this presentation and for his commentary on the likelihood of further developments that may be spawned by this Administration.
- DONALD G.
Read All 14 Reviews
Meet the Lecturer(s)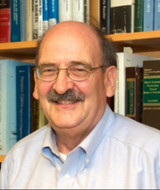 Robert Fitzpatrick
Robert Fitzpatrick has been representing employees for over 40 years since he first began his legal career litigating race-discrimination cases in the Deep South during the late 1960s. Mr. Fitzpatrick now represents both management and employees. He has been recognized by the Nation Law Journal as one of the top employment lawyers in the country and by the Washingtonian Magazine as "Tops in Employment Law" in the Washington, D.C. area.
Find Another Course