Course Description
It is Saturday night at 10:30 and you get a call from your answering service. It is your best client, her son was in a bar fight and has been booked into jail and she wants to know what to do. What do you tell her? Presented by Anthony Solare, this seminar will prepare you to intelligently advise clients regarding the first stages of a criminal case. Each case is unique, with different facts, attitudes and concerns. Having a practical working knowledge of preliminary criminal procedure will provide an excellent framework for these discussions. Although the war stories and legal analysis comes from Mr. Solare's career in San Diego County, the advice he shares will prove valuable for attorneys handling criminal matters across the nation.
Length: 1hr 0min
Member Reviews
The speaker did a great job in keeping the audience interested and engaged in his topics.
- Sunny D.
Read All 2 Reviews
Meet the Lecturer(s)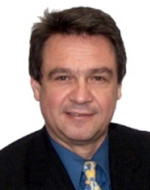 Anthony Solare
Anthony J. Solare graduated from California Western School of Law in 1990 and has been practicing criminal law in San Diego his entire career. He began his career as a prosecutor with the City of San Diego and has been in private practice ever since, representing thousands of criminal clients in cases ranging from traffic cases to potential life imprisonment cases. He also conducts trial training for lawyers and law enforcement agencies.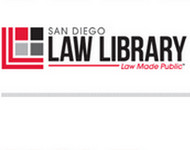 San Diego County Law Library
Since 1891 the San Diego Law Library has provided free legal information to county residents. We are open to everyone in 4 convenient locations in Vista, El Cajon, Chula Vista, and downtown San Diego. We are a no-frills operation. There are 23 of us dedicated to serving our community. But we cannot do it alone. Through programs and outreach events, we partner with the bar associations, public libraries, schools, business groups, the courts and government agencies to provide access to the laws that can bring real justice to those seeking its help. You will find that we are a small but mighty force for the public good.
Find Another Course