Course Description
This course provides an overview of the eviction process in California from start to finish. Landlord/tenant lawyer, Catherine Weinberg, begins by discussing the methods available to terminate the tenancy, then dives into the court action to evict a tenant, called an unlawful detainer case. The course will touch on common issues landlords face when filing an unlawful detainer case, and what to expect throughout the process, including common pitfalls for landlords and delay tactics used by tenants to prolong an eviction.
Length: 1hr 5min
Member Reviews
Best speaker yet.
- Elizabeth S.
I was amazed how knowledgeable this instructor is. I had done 2 years of evictions and yet I learned a lot today! I enjoy the Q & A format the instructor had, helps answer my questions without having to wait for a response.
- Maria C.
The Instructor does a fine job.
- Robert S.
Excellent practical knowledge of the presenter
- Thomas T.
Read All 51 Reviews
Meet the Lecturer(s)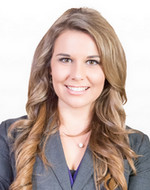 Catherine Weinberg
Catherine Elizabeth Weinberg is an Associate Attorney with Simone & Associates/the Landlords' Legal Center, and is a California licensed Real Estate Broker with Single Oak Realty. Ms. Weinberg focuses her legal practice on landlord/tenant law and unlawful detainer litigation. She also works on general civil matters involving real estate and business issues. Ms. Weinberg obtained her BA from the University of California at San Diego (UCSD) and JD from the University of San Diego School of Law.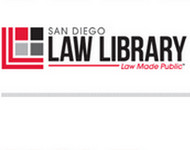 San Diego County Law Library
Since 1891 the San Diego Law Library has provided free legal information to county residents. We are open to everyone in 4 convenient locations in Vista, El Cajon, Chula Vista, and downtown San Diego. We are a no-frills operation. There are 23 of us dedicated to serving our community. But we cannot do it alone. Through programs and outreach events, we partner with the bar associations, public libraries, schools, business groups, the courts and government agencies to provide access to the laws that can bring real justice to those seeking its help. You will find that we are a small but mighty force for the public good.
Find Another Course