Course Description
Have you incorporated unbundled legal services into your practice yet? Find out all you need to know about doing so with this this program, presented by the Co-Chair of the eLawyering Task Force of the ABA's Law Practice Management Section. Mr. Granat instructs viewers on the evolution of unbundling legal services, including crucial ethical considerations. This program is an absolute must for solo and small law firm partners who want to remain competitive in a changing legal landscape.
Length: 40min
Member Reviews
Very comprehensive but easy to follow and made sense.
- Paul H.
This opens a whole new aspect to legal representation. It may very well be the way of the future.
- Patrick T.
Helpful guidance on how to ethically provide limited legal services, aka unbundled services, to clients that I would otherwise turn away and who would otherwise be eaten by the wolves.
- John B.
Read All 23 Reviews
Meet the Lecturer(s)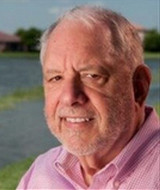 Richard S. Granat
Richard S. Granat is presently Co-Chair of the eLawyering Task Force of the Law Practice Management Section and most recently a member of the Section Council of the American Bar Association's Law Practice Management Section. He also serves on the Standing Committee on the Delivery of Legal Services of the ABA. He has been involved in developing innovative legal services delivery systems for over 30 years, first as part of the initial working group that created the National Legal Services Program, and then later as Director of the Center for Legal Studies at Antioch Law School in Washington, D.C., the nation's first clinical law school, and later President and Dean of the Philadelphia Institute for Paralegal Training, the nation's first paralegal school. He was the founding CEO of Automated Legal Systems, Inc., an affiliate of The Philadelphia Institute, one of the first legal software companies to publish legal applications for the personal computer in the early 1980s. He is an acknowledged expert on the delivery of online legal services. A frequent speaker and writer, Richard's articles about elawyering have appeared in Law Practice Today, the New York State Bar Association Journal, the Maryland State Bar Association Journal and other legal industry publications. Richard named a "Legal Rebel" by the American Bar Association Journal in 2009. and was awarded the Louis M. Brown Lifetime Achievement Award for Innovation in the Delivery of Legal Services in 2010.
Find Another Course