Course Description
Advising your clients what to do and what not to do during a traffic stop can be tricky. Here, Deputy District Attorney Adam Muery shares a number of practical tips and legal issues involved in traffic stops. Topics covered include reasonable suspicion, Terry Frisks, officers' jurisdiction, roadblocks & checkpoints, passengers, warrantless searches, and common exceptions.
Length: 35min
Member Reviews
This was a very informative and wonderfully concise presentation. Straight to the point with good case law. I even shared it on twitter!!
- nancy k.
I liked the practical, real world perspective of this attorney who was formerly a police officer which provided a nice grounding for the legal information
- Gregory C.
Very good presenter. Interesting and easy to understand.
- Bruce G.
Useful content that was well presented.
- Cathy B.
Great quick review of traffic stop basics!
- Sara R.
I really liked the content of this CLE. Very helpful.
- William H.
Read All 137 Reviews
Meet the Lecturer(s)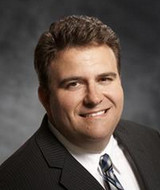 Adam Muery
Adam Muery has served as a state and local police officer, a felony prosecutor, and as Counsel for the Office of Special Investigations as the Assistant Attorney General in the Criminal Investigations Division. He directed investigations and developed statewide strategic enforcement plans to target sexual predators, public corruption, domestic terrorist networks and drug cartels. As Attorney General Abbott's Law Enforcement Liaison, he was the agency's primary point of contact for over 70,000 peace officers in Texas. Adam Muery also served with the United States Department of Justice in Iraq in 2007 and 2008. He served as the lead National Police Advisor, Deputy Director of Training, Acting Director of Training, and Inspector General for the Ministry of Interior. He supervised over 150 United States police officers serving in developing the capabilities of over 400,000 Iraqi Police Officers. He led an international Inspector General team that evaluated the performance of provincial and national police forces and assisted with internal affairs investigations rooting out corruption.
Find Another Course