Course Description
Trade dress is a key subset of trademark law that protects the packaging or shape of a product, and even a building itself. As a source identifier for a product or brand, trade dress rights can be a valuable asset for the owner. In this program, a panel of intellectual property attorneys dissect trade dress law. Viewers will learn what trade dress is, how rights are created, how to register trade dress, and how rights can be enforced against third parties. The panel will also give a number of valuable trade dress practice pointers.
Length: 1hr 16min
Member Reviews
This is always something that I wanted to know a little bit about even though not part of my practice. Very informative and interesting presentation by using familiar products and cases.
- Patricia G.
Very interesting and easy to relate given the topic and products used as examples.
- Andrew D.
Read All 6 Reviews
Meet the Lecturer(s)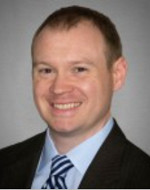 Matthew Frisbee
Matt Frisbee assists clients in all aspects of trademark law, with a focus on trademark prosecution and counseling. He routinely guides clients from mark selection and clearance through registration and beyond, emphasizing a pragmatic and strategic approach. Matt also represents clients in trademark disputes and enforcement efforts, including handling proceedings before the Trademark Trial and Appeal Board, managing worldwide disputes, and negotiating settlement agreements. His transactional experience covers intellectual property licensing, assignments, and due diligence. Prior to joining Leason Ellis, Matt practiced at Fross Zelnick Lehrman & Zissu, and at large firms in Washington, DC.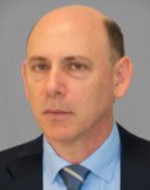 Martin Schwimmer
Martin Schwimmer counsels clients, prosecutes U.S. and international trademark and copyright applications, and litigates intellectual property disputes. His clients span from major well-known companies to two guys in a garage. They operate in fields as diverse as consumer electronics, luxury goods, sex positive products (a real industry term), entertainment, and industrial products. Martin is best known as the publisher of The Trademark Blog, the world's oldest blog devoted to trademark and copyright law, as well as a Twitter microblog (@trademarkblog). He has recently co-authored an article in The Trademark Reporter arguing for a statutory notice and takedown procedure for online infringements, analogous to the DMCA. Well-known in domain name circles, Martin participated in the first reported domain name dispute, MTV v. Curry (1994). Active in domain name politics, he was involved in the shouting match in the cafeteria of the University of Santiago in 1999 that led to the final version of the Uniform Dispute Resolution Proceeding (UDRP). Martin is a Panelist for UDRP proceedings administered by the World Intellectual Property Organization. Martin has been widely quoted in the press for his views on intellectual property issues. He has been interviewed on CNN about domain names, and once, on FoxNews.com, was mistakenly asked questions about interest rates. Martin has been a speaker at the annual meetings of the ABA, the AIPLA, and the New York, Michigan and Minnesota State Bars, as well as at meetings of the Association of the Bar of the City of New York and at various INTA conferences. Before joining Leason Ellis, Martin was a Partner at Moses & Singer LLP and Fross Zelnick Lehrman & Zissu, P.C.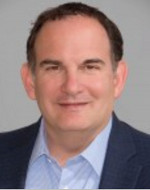 Yuval Marcus
Yuval H. Marcus, the chair of the litigation practice at Leason Ellis, is a litigator with 20 years of experience in federal courts throughout the country. He specializes in all types of intellectual property disputes, including litigating copyright, trademark, trade dress, patent, false advertising, domain name and trade secret matters, and has consistently achieved favorable results for his clients. Working closely with his clients, he also offers them practical strategies to strengthen their intellectual property rights and to avoid potential conflicts, and routinely conducts IP due diligence in connection with potential acquisitions and investments. He represents clients from many different fields, including the restaurant, food and beverage, hotel, apparel, toy, financial services, biotechnology, telecommunications, software, publishing, entertainment, jewelry, luxury goods, cosmetics and consumer goods industries. Yuval frequently lectures and publishes articles on many intellectual property topics, including litigation strategy; best practices for preparing and responding to IP cease and desist letters; and keyword advertising trademark issues. A native of Westchester County who grew up in New Rochelle, Yuval is actively involved in the Westchester County business community. Yuval has demonstrated his leadership through his affiliation with a number of different business organizations in Westchester County, including the Business Council of Westchester, where he serves on the Board of Directors and is a member of the Coalition for Business Development and was the Chair of the Quality of Life Subcommittee. He was selected to the New York Metro 2011- 2016 Super Lawyers in the category of Intellectual Property Litigation. Yuval supports Westchester not-for-profit organizations and is Chairman of the Board of Kids X-Press, based in White Plains. He helps the company with its mission to promote literacy among children by offering after school workshops and by publishing a magazine written by kids for kids. He offers intellectual property legal services on a pro bono basis to Kids X-Press and to the Business Council. He also serves as a Board member of the Westchester Business and Professional Division of UJA Federation of New York, where has participated on a number of different committees. An avid Mets fan and photographer, Yuval and his family live in White Plains.
Find Another Course