Course Description
Most successful litigators have established a set of processes that they rely on to prevail for their clients, and many continually look for new strategies to enhance their successes. Litigators who take the strategic approach to learning about the duty of care required of the defendant and their industry, early in a case, will save themselves many hours and dollars for forensic experts. In this program, risk management expert Tom Taormina will introduce his method of the "thinking outside the globe" approach to proving or disproving the appropriate standard of care, a method proven to create more scientific and less subjective testimony in products liability and organizational negligence litigation.
Length: 54min
Member Reviews
No reviews yet.
Meet the Lecturer(s)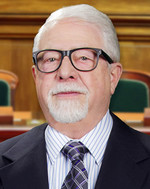 Tom Taormina
Tom attended the State University of New York at Farmingdale and the University of Houston, majoring in Electrical Engineering. Ford Aerospace and NASA granted him the degree equivalency of Quality Control Engineer in 1969, before it was a recognized university curriculum. He received additional training from Texas A&M, the American Productivity and Quality Center, and Productivity, Inc. in the fields of quality and business management. He is currently a Senior Member of the American Society for Quality and is internationally recognized as a subject matter expert in quality management and ISO 9000. After leaving NASA, Tom spent ten years working for a number of oil field service companies as quality manager and manufacturing manager, where he turned the lessons learned from winning the space race into practice as a business leader. His last industry assignment was as Director of Training for Schlumberger Anadrill. In 1991, Tom founded Productivity Resources LLC, and was the Managing Partner. He is a consultant in leadership development, business processes and strategic quality improvement. He has been a facilitator for companies such as Dell Computer, Ford Motor Credit and Burlington Northern Railroad. In 2004, Tom re-branded his business as The Taormina Group, Inc. The Group contains a growing cadre of exceptional subject matter experts in the fields of quality, leadership and business processes. In 2015, the organization adopted the brand of Apollo Business Solutions for consulting and training markets. Tom has also been a licensed Amateur Radio Operator since 1959 and has been inducted into the CQ Magazine Ham Radio Hall of Fame. He is a prolific author, having produced numerous books and articles. In addition to process consulting for industry, Tom consults and testifies for attorneys in cases of product liability and/or organizational negligence.
Find Another Course