Course Description
In 1994, three teenagers were convicted for the murder of 3 boys in Arkansas in what has become one of the most high-profile criminal cases of the past two decades. Two of the teenagers received life sentences, while the third was placed on death row. The dubious circumstances leading to the conviction of these teenagers, commonly known as the West Memphis Three, sparked an outcry. Several documentaries were made about the case. Celebrities participated in countless fundraisers. Finally, in August of 2011, the West Memphis Three were released from prison. After 17 years behind bars, what happened? In this intriguing new program, the two attorneys representing Damien Echols, one of The West Memphis Three, give a detailed history of the case and talk about the Amended Writ of Habeas Corpus that finally led to their release.
You don't have to be a criminal attorney to enjoy this interesting tale of masterful legal maneuvering.
Length: 1hr 13min
Member Reviews
One of the most interesting and important CLE courses I have ever taken.
- john m.
Amazing! Fascinating and really engaging.
- Keshet S.
Awesome program!
- Logan S.
Read All 80 Reviews
Meet the Lecturer(s)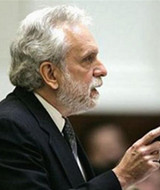 Dennis P. Riordan
Over the last two decades, Dennis P. Riordan has repeatedly been evaluated as one of the best appellate litigators in California and the nation. He has argued issues of great breadth and importance in both criminal and civil cases, including several in the United States Supreme Court, and hundreds in state and federal appellate courts around the country. In 1989, California Lawyer Magazine named Mr. Riordan, labeled by his peers the "best criminal appellate attorney around," as one of the state's "Most Respected Lawyers." In the 2002 edition of his book "Persons and Masks of the Law," Judge John Noonan of the Ninth Circuit Court of Appeals cited Mr. Riordan as the single example of a lawyer who could make a difference on behalf of a defendant in a federal criminal appeal. In 1996, California Lawyer listed Mr. Riordan among its "Lawyers of the Year" for his work in first overturning George Franklin's murder conviction in the first case based on "repressed memory" testimony. That same year, the San Francisco Daily Journal called Mr. Riordan "one of the top criminal appellate specialists in California." In 2003, Mr. Riordan won honors from the San Francisco Chronicle as one of the "Top Ten Lawyers" in the Bay Area, nicknaming him "the Last Hope." In 2005 San Francisco Magazine described him as one of the nation's top appellate lawyers. The San Diego Union called him "one of the state's top appellate lawyers" following his success in overturning a new trial motion on the corruption convictions of former San Diego councilman Michael Zucchet. In May of 2006, the Sacramento Bee named Mr. Riordan as "one of the nation's best known lawyers of last resort" in an article concerning his entry into the highly publicized prosecution of Hamid Hayat. In a 2007 article, the New York Times described Mr. Riordan as "one of California's top appellate lawyers... known as a brilliant writer of motions, briefs and jury instructions."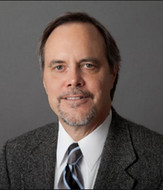 Donald Horgan
Donald Horgan has been representing criminal defendants at the trial and appellate levels since 1987. Before that, he served for a year as a deputy in the Contra Costa County District Attorney's Office. In 1987, he joined the San Francisco firm of Topel & Goodman, where, among other things, he successfully defended former officers of Savings and Loan institutions against civil claims based on alleged financial mismanagement. During this period, he also developed an expertise in state and federal criminal appeals. In 1996, Mr. Horgan joined Dennis Riordan's firm as an appellate specialist. He became a full partner with Mr. Riordan in January, 2003. Mr. Horgan was the chief author of the briefing that led the Arkansas Supreme Court to rule in 2010 that Damien Echols, convicted of multiple murders in the case of the "West Memphis Three," was entitled to demonstrate that new DNA and other exculpatory evidence should entitle him to a new trial, Echols v. Arkansas, 2010 Ark. 417. This ruling was key to negotiating Mr. Echols's subsequent release in August, 2011.
Find Another Course