Course Description
The Service Contract Act sets forth the guidelines government contractors must follow regarding employee wages and benefits. This programs takes an in-depth look at the SCA, providing attorneys with the tools they need to keep their contractor clients compliant and avoid potential suspensions and debarment. In addition to best practices, topics covered include:
- Wage Determinations
- Bona Fide H&W Benefits
- Vacation
- Exclusions from SCA Coverage
- Exempted Contracts
- Working Time Issues
- Common Mistakes
- Investigations
- Debarment

Length: 1hr 31min
Member Reviews
Excellent!
- Marie-Lise L.
This presenter is excellent, his other videos are good as well.
- Aaron Z.
The best materials and handouts of any Lexvid CLE to date.
- Johnanna G.
Read All 16 Reviews
Meet the Lecturer(s)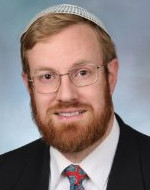 Shlomo D. Katz
Shlomo Katz is a member of the Litigation Department of Brown Rudnick, where he focuses on the areas of government contracts / procurement and commercial law and litigation, wage and hour law, and construction law. Shlomo has significant experience in preparing, negotiating and litigating contract claims and bid protests, as well as advising clients on contract compliance, small business, subcontracting, data rights, and labor law issues under government contracts. He has participated in mergers and acquisitions of government contractors, advising on issues of assignment and novation, intellectual property / data rights, and security clearances. Shlomo has successfully litigated before federal, state and local courts and the Government Accountability Office and Boards of Contract Appeals. In addition, Shlomo is Brown Rudnick's Wage & Hour Group Leader, in which capacity he represents clients in connection with minimum wage, working time, overtime, and fringe benefit issues under the Federal Fair Labor Standards Act (FLSA), Service Contract Act (SCA), Davis-Bacon Act, federal Executive Orders, and state wage payment and prevailing wage laws. This includes conducting proactive wage-hour audits for employers as well as litigation of minimum wage, overtime and wage payment claims. Shlomo also has represented parties in wrongful termination and discrimination cases before the Equal Employment Opportunity Commission and in federal court. Shlomo is fluent in Hebrew and is registered to practice architecture in Israel.
Find Another Course