Course Description
Cannabis laws across the nation are rapidly evolving. Although most states have some form of cannabis decriminalization for medical usage, several states have gone a step further to allow recreational use. California, for instance, recently approved Proposition 64, which created a state regulatory framework to allow for the recreational use of marijuana. This move has created a number of legal issues and uncertainty for the cannabis industry in the state.

Participants in this course will gain insight and understanding on the following topics:
- An overview of the national cannabis marketplace
- The federal government's treatment of marijuana as a Schedule I Drug and its impact on the industry
-California's current medical marijuana laws, county and city treatment of cannabis businesses
-California's newly passed Medical Cannabis Regulation & Safety Act
-The aftermath of the recently-passed Adult Use of Marijuana Act (Prop 64), which legalizes recreational cannabis use for adults ages 21+
Length: 1hr 9min
Member Reviews
She is an excellent teacher. More courses by her PLEASE!
- Kyle B.
This was a very interesting course. I was surprised to learn both how complex the regulatory scheme for cannabis use in CA. is going to be, and how experienced the speaker was on a subject that , I would think, is very new. She obviously has a great deal of expertise on this subject.
- Mark W.
Great high energy speaker who was easy to listen to.
- Donald L.
Read All 30 Reviews
Meet the Lecturer(s)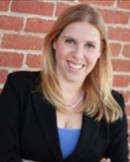 Kimberly Simms
Kimberly R. Simms earned her law degree from Thomas Jefferson School of Law and became a member of the California State Bar in 2009. Kimberly has dedicated her entire legal career to the cannabis industry. She started her law practice immediately after law school with a focus on the legal and regulatory needs of the medical marijuana industry. In her law practice, she has negotiated with government officials to craft reasonable and effective regulations that allow for safe access, handled complex land use and zoning matters, advised on local and state regulations and advised hundreds of cannabis entrepreneurs to develop their cannabis business strategy and structure. Kimberly is recognized as a leading expert in this emerging area of law. She has taught courses and lead seminars which focus on how to comply with the ever-changing legal and regulatory requirements of the cannabis industry. She is considered a trusted source by the media and has been interviewed by NPR, CNN and many local media outlets. Kimberly was a founding Board Member of the San Diego Cannabis Industry Association, San Diego's leading cannabis chamber of commerce and political advocacy organization. Kimberly served as the founding and acting Chapter Chair for San Diego Women Grow from 2015-2018. It is with great pride that Kimberly is also serving her second term as a Board Member of the California Cannabis Industry Association and co-chair of the Retail & Delivery Committee. Kimberly is committed to working hand in hand with other cannabis industry leaders to navigate the ever-changing regulatory landscape of California's robust cannabis industry. Kimberly maintains the following memberships: California NORML, American's For Safe Access, National Cannabis Industry Association, California Cannabis Industry Association, Women Grow, the National Cannabis Bar Association and San Diego Leadership Alliance.
Find Another Course