Course Description
Board of director behavior has been under increased scrutiny in recent years. Attorneys who advise corporations should have a thorough understanding of every duty and legal obligation of her clients board members. In this two hour program, Mr. Gordon dissects a number of cases, highlighting boardroom behavior that is both excellent not-so-excellent. He advises attorneys on how to help their corporate clients navigate the endless grey areas of corporate law, including Sarbenes-Oxley, while still being effective under the constant threat of litigation. Mr. Gordon also presents his acclaimed "10 Commandments of the Board," which delves into the most vital actions a board must take to protect itself, tackling issues such as the duty of care, the duty of loyalty, proper control procedures, limitations on the CEO's authority, and proper evaluation procedures.
Length: 1hr 59min
Member Reviews
One of the best courses I have ever had.
- Donald L.
Presentation was great. Kept my attention to the end. Great movie and author references; I too love classic movies and good books.
- Teresa R.
Great program and a presenter with a personality!!
- Erin J.
Wow! This CLE is one of THE BEST classes I have EVER taken!! So much information presented in such a methodical manner with excellent materials. This class was superb!
- Elizabeth A.
Insightful, interesting, and an overall solid presentation.
- Mark C.
fast moving lecture, but very good content!
- Steven M.
Read All 36 Reviews
Meet the Lecturer(s)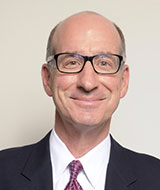 Douglas B. Gordon
Douglas B. Gordon, Esq. advises boards of directors and serves as general counsel or inspector of elections with a unique combination of over 30 years experience as a board member, senior corporate executive, entrepreneur, and private practice and corporate attorney. He is a frequent speaker on corporate governance and has been interviewed in the Wall Street Journal and Dow Jones Newswire, and on CBS and NBC TV on topics ranging from the Sarbanes-Oxley Act to the Martha Stewart conviction. His published articles include Forget Lerach's Kind Word and a Gun and a Missing Element in Effective Corporate Governance. Admitted to practice in California, Texas and Massachusetts Education: Harvard University, B.A., cum laude University of Texas School of Law, J.D. Pepperdine University School of Law – Program on Mediation
Find Another Course