Course Description
An organization's compliance manual is the set of written policies and procedures documenting the internal controls the organization has implemented. Creating and enforcing a sustainable compliance manual is crucial for nearly all organizations.
Why do your clients need a compliance manual? What should the manual address? What makes it sustainable? In this program, CEO of Sustainable Compliance Strategies, Ellen McCarthy, answers these key questions for attorneys representing business clients. She will cover in detail the risk assessment done when compiling a clients' compliance manual, the compliance matrix - or list of rules and regulations that govern the business and needs to be addressed in the manual, and the pitfalls to making a compliance manual truly sustainable. The principals discussed apply to all types of organizations, including law firms.
Length: 1hr 3min
Member Reviews
This is an excellent course to understand basic compliance requirements to protect clients from violating regulations and damaging their reputation.
- Rachel R.
Read All 2 Reviews
Meet the Lecturer(s)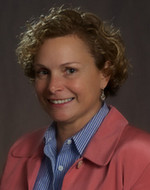 Ellen McCarthy
Ellen McCarthy, an accomplished attorney with over 25 years of experience in legal, risk management, and compliance leadership, has established a strong and consistent record of advocating for initiatives that transform organizations and ensure operational excellence. Most recently Ms. McCarthy served as Executive Vice President and Chief Risk and Compliance Officer of the American Stock Transfer & Trust Company (AST) where she directed all corporate compliance and risk functions throughout the U.S and Canada for the company and its affiliated operating entities, including CST Trust Company and DF King. An active member of an industry-wide Risk and Compliance Committee as well as the company's Trust Indenture, New Business Acceptance, and New Initiative Approval Process Committees, Ellen provided leadership and subject matter expertise to clients and the Board, and led a senior executive team composed of CCOs, CROs, AML officers, and privacy officers in the U.S. and Canada. Prior to joining AST, Ms. McCarthy advanced through increasingly responsible Senior Counsel roles with the New York Stock Exchange (NYSE) and the Financial Industry Regulatory Authority (FINRA), holding key positions on several committees that focused on driving continuous improvements through cross-functional collaborations with internal and external stakeholders, and advanced the organization's diversity, inclusion, and educational initiatives. During her tenure with NYSE and FINRA, she planned and executed high impact regulatory investigations, including know your customer (KYC) and suitability, anti-money laundering (AML), cyber security/protection of sensitive customer data, complex structured products, alternative investments, initial public offerings (IPOs), conflicts of interest, and private placements. Ellen earned her Bachelor of Arts in History and Business Management from Saint Joseph's College, where she graduated Summa Cum Laude and was class Valedictorian, and a Juris Doctor from Saint John's University School of Law. She is a Bar Member of the State of New York and is currently on the faculty of the Practicing Law Institute. She received Working Mother Magazine's "Working Mother of the Year Award" in 2013. Born and raised in Brooklyn Heights, NY, Ms. McCarthy currently resides in Breezy Point, NY with her husband and two teenaged sons. Active in her community, Ellen sits on the Board of the Saint Matthias Catholic Academy and is a past Board member of the Cobble Hill Health Center and Stella Maris High School.
Find Another Course