Course Description
In an effort to protect the federal government from waste, fraud, and abuse, suspension and debarment of government contractors has become more common in recent years. This program covers the key issues involved in suspension and debarment actions, including the basic rules, trends, operation under the Procurement Rules of the Federal Acquisition Regulation (FAR), judicial review, administrative agreements, mitigating factors, and other available remedies. The presenter wraps up by giving a number of valuable practitioner pointers gleaned from years of counseling clients through suspension and debarment actions.
Length: 1hr 7min
Member Reviews
Very informative and full of practical advice.
- Douglas D.
Excellent suggestions for proactive approach, many of which i have found quite valuable in the past. Great course.
- James D.
Presenter is obviously an expert in this field and made a clear "soup to nuts" presentation that was quite interesting, practical, and useful.
- Robert B.
Excellent summary of the current suspension and debarment environment, the implications of S&D and tips to how to avoid S&D.
- Chantal S.
I thought that the instructor was clearly very knowledgeable and experienced in this field and regularly practices in this area.
- Gregory C.
Read All 20 Reviews
Meet the Lecturer(s)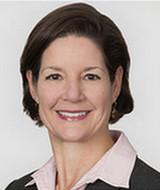 Kara M. Sacilotto
Kara Sacilotto is a Partner at Wiley Rein. She counsels and represents government contractors on all aspects of government contracting. Her practice focuses on representing government contractors in connection with threatened suspension and debarment actions, ethics and compliance matters, Federal Acquisition Regulation (FAR) mandatory disclosure issues, and internal investigations. Kara also actively litigates a variety of cases from bid protests and claims to disputes between contractors. Experience - Suspension and Debarment Represented major Fortune 500 contractor in investigating and responding to proposed debarment by the U.S. Air Force; matter resolved by administrative agreement. Represented foreign contractor in responding to proposed debarment with matter resolved by lifting of proposed debarment. Represented various major defense contractors in inquires by various U.S. Department of Defense agency suspension and debarment officials with no action taken by the debarring officials. - Bid Protest Litigation Represents government contractors in pre- and post-award bid protests before the U.S. Government Accountability Office, the U.S. Court of Federal Claims, and federal agencies. Successful representation of contractors, as protester and intervenor, in numerous protests involving billions of dollars. Many matters resolved favorably by agency taking corrective action prior to tribunal reaching the merits. Representative reported matters include: The Boeing Company, B-311344, June 18, 2008, 2008 CPD ¶ 114 (co-counsel in successful protest and ultimate award of the $35 billion Air Force tanker contract); Pragmatics, Inc., B 407320.2, 2013 CPD ¶ 83 (successful defense of OCI challenge); The Electronic On-Ramp, Inc., B- 407303, 2013 CPD ¶ 234 (successful defense of contract award); Jones Lang LaSalle, B- 406019.2, 2012 CPD ¶ 98 (successful defense of agency decision to take corrective action); Apptis, Inc., B- 403249, 2010 CPD ¶ 237 (successful defense of contract award). - Claims and Disputes Litigation Represents government contractors in the preparation of requests for equitable adjustment and prosecution of contractor claims and defense of Government claims before the Armed Services and Civilian Boards of Contract Appeals. Represents contractors in disputes and litigation relating to subcontracts and teaming agreements. Many matters settled favorably through negotiation and alternative dispute resolution prior to reaching decision on the merits. Representative reported Board decisions include: The Boeing Company, ASBCA No. 57490 12-1 BCA ¶ 34916 (Jan. 2012) (successful dismissal of Government claim based on statute of limitations). - Internal Investigation Conducts internal investigations of allegations of wrongdoing, advises contractors on third-party and FAR mandatory disclosure obligations, and assists contractors with responding to Government inquiries arising from disclosures. Experience includes investigating all manners of alleged misconduct from mischarging to misappropriation of competitor information and supervising team of seconded lawyers performing internal investigations for major contractor. - Advice Advises government contractors on all manner of issues arising under the FAR and FAR supplements, including ethics, compliance, and present responsibility; cost allowability; protest rights; claims and disputes; subcontracts and teaming agreements; default terminations; and past performance assessments. - Congressional Testimony Provided testimony regarding "Defer No More: The Need to Repeal the 3% Withholding Provision," before the Subcommittee on Contracting and Work Force, Committee on Small Business, United States House of Representatives (May 26, 2011). Provided testimony regarding "The State of Federal Contracting: Opportunities and Challenges for Strengthening Government Procurement and Acquisition Policies," before the Subcommittee on Government Management, Organization and Procurement, Committee on Oversight and Government Reform, United States House of Representatives (June 16, 2009).
Find Another Course