Course Description
The 2017-2018 Supreme Court has resulted in several big cases that will no doubt have lasting implications. Join Robert Fitzpatrick as he summarizes some of the key cases of the term, which he dubs the "Justice Kennedy" term, and makes some predictions about where the court is headed next.
Length: 1hr 38min
Member Reviews
Excellent review of SCOTUS cases. Well organized, well presented.
- Dorothy F.
This is one of the better online CLE courses I have seen. I will look for more with him as the presenter.
- John B M.
Read All 2 Reviews
Meet the Lecturer(s)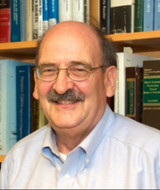 Robert Fitzpatrick
Robert Fitzpatrick has been representing employees for over 40 years since he first began his legal career litigating race-discrimination cases in the Deep South during the late 1960s. Mr. Fitzpatrick now represents both management and employees. He has been recognized by the Nation Law Journal as one of the top employment lawyers in the country and by the Washingtonian Magazine as "Tops in Employment Law" in the Washington, D.C. area.
Find Another Course