Course Description
With the death of Justice Scalia and the resulting empty seat on the bench, 2016 shaped up to be one of the more interesting Supreme Court terms in recent history. Join Robert Fitzpatrick as he talks about the current makeup of the Supreme Court, discusses trends in the decisions being handed down, makes predictions on where the court is headed, and, ultimately, discusses many of the key decisions - and 4-4 splits - that came out of the 2015-2016 term. The cases covered by Mr. Fitzpatrick have severe implications on everything from everything from employment law, criminal law, intellectual property, abortion, affirmative action, and more.
Length: 1hr 44min
Member Reviews
Great lecture!
- Kristina S.
excellent discussion
- Robert H.
Excellent!
- Guidette Laracuente S.
Informative and useful information. enjoyed the extraordinary quote by J. Sotomayor. Perhaps a harbinger of things to come.
- James B.
Interesting perspective from an experienced employment lawyer. I appreciated his insights into the current make-up of the court.
- Heather E.
Excellent lecturer!
- Lori G.
Excellent, Fascnating perspectives by this very knowledgeable and insightful presenter.
- Joel P.
Read All 74 Reviews
Meet the Lecturer(s)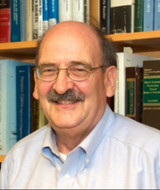 Robert Fitzpatrick
Robert Fitzpatrick has been representing employees for over 40 years since he first began his legal career litigating race-discrimination cases in the Deep South during the late 1960s. Mr. Fitzpatrick now represents both management and employees. He has been recognized by the Nation Law Journal as one of the top employment lawyers in the country and by the Washingtonian Magazine as "Tops in Employment Law" in the Washington, D.C. area.
Find Another Course