Course Description
In part two of this Supreme Court review, attorney Robert Fitzpatrick will cover many of the key cases handed down by the 2019-2020 Supreme Court Term. Mr. Fitzpatrick will comprehensively cover the seiminal abortion and religious liberty cases. Other issues addressed include DACA, faithless electors, CFPB, U.S. treaties, and more. The program will also include a preview of future cases to be decided by the Supreme Court.
Length: 1hr 34min
Member Reviews
This is the best presenter I've seen from any of these videos. Thank you!
- Sarah W.
very difficult to cover all complex issues very ably done by attorney very thorough
- michael M.
Read All 8 Reviews
Meet the Lecturer(s)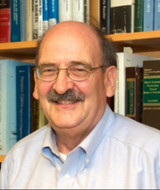 Robert Fitzpatrick
Robert Fitzpatrick has been representing employees for over 40 years since he first began his legal career litigating race-discrimination cases in the Deep South during the late 1960s. Mr. Fitzpatrick now represents both management and employees. He has been recognized by the Nation Law Journal as one of the top employment lawyers in the country and by the Washingtonian Magazine as "Tops in Employment Law" in the Washington, D.C. area.
Find Another Course