Course Description
In order to successfully represent professional sports clients, it is important to view sports as the multifaceted business it is, know the individuals and organizations involved, and understand how various types of law operates within the industry. In this program, Brandon Leopoldus, Regional Captain for the Sports Lawyers Association, walks viewers through the generalities of sports law and covers some of the key hot-button legal issues in sports currently making headlines. Topics covered include:
- The business of professional sports
- Key labor issues and cases
- Antitrust issues
- Fan safety
- Commissioner powers and duties
- Athlete issues
Length: 1hr 17min
Member Reviews
I often wonder why people decide to become lawyers, but Brandon's was more of a natural progression for a Type A personality who was following his passion for sports. He is knowledgeable, enjoyable to watch and his passion and enjoyment for the practice of law in the professional sports industry comes through in this overview course. Best CLE I've seen with Lexvid yet.
- Charles B.
Read All 88 Reviews
Meet the Lecturer(s)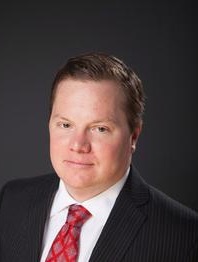 Brandon Leopoldus
Brandon Leopoldus is a California-based attorney for people and companies in the public eye and in the sports and entertainment space. Mr. Leopoldus' sports practice has included representing more than three-dozen individuals working in high level, Olympic, and professional sports including Olympians, professional/retired athletes, and sports officials. Some of his highlights have included representing a two-time NFL All-Pro with his off-field endeavors, protecting and enforcing the intellectual property rights of an 8-year NBA veteran, negotiating a purchase of a sports officiating assigning business, developing the structure of a training facility for a Major League Baseball All-Star, and advising numerous top-tier collegiate athletes entering the draft. As a recognized leader in sports law, Mr. Leopoldus is a featured speaker and panelist across the country including video Continuing Legal Education presentations, guest lectures at numerous law schools, and panels at the Sports Lawyers Association's (SLA) Annual Conference. Mr. Leopoldus is a featured contributor to Referee Magazine and Legal Ink Magazine and has been featured in Sellebrity Magazine and Ready Magazine and has been widely acclaimed for his LinkedIn Video Series focused on sports law topics. In 2014, Mr. Leopoldus was recognized as the SLA's Regional Captain of the Year, and in 2015 and 2016 he was named the SLA's Co-Regional Captain of the Year. In recent months, Leopoldus has been engrossed in the laws, regulations, and legal ramifications of the COVID-19 pandemic including strategies for clients to succeed in the emerging COVID economy. Mr. Leopoldus is a member of the California Bar Association, the Sports Lawyers Association, the Major League Baseball Players Alumni Association, a Partner in the Sports and Entertainment Society, and has a few additional business interests. Before becoming an attorney, Mr. Leopoldus spent many years in Minor League Baseball as an umpire. Leopoldus enjoys spending time with his friends and family, including his incredibly smart dog, Harvey – named after Hall of Fame umpire Doug Harvey.
Find Another Course