Course Description
In order to successfully represent professional sports clients, it is important to view sports as the multifaceted business it is, know the individuals and organizations involved, and understand how various types of law operates within the industry. In this program, Brandon Leopoldus, Regional Captain for the Sports Lawyers Association, walks viewers through the generalities of sports law and covers some of the key hot-button legal issues in sports currently making headlines. Topics covered include:
- The business of professional sports
- Key labor issues and cases
- Antitrust issues
- Fan safety
- Commissioner powers and duties
- Athlete issues
Length: 1hr 17min
Member Reviews
I often wonder why people decide to become lawyers, but Brandon's was more of a natural progression for a Type A personality who was following his passion for sports. He is knowledgeable, enjoyable to watch and his passion and enjoyment for the practice of law in the professional sports industry comes through in this overview course. Best CLE I've seen with Lexvid yet.
- Charles B.
Read All 88 Reviews
Meet the Lecturer(s)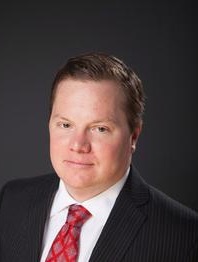 Brandon Leopoldus
Brandon Leopoldus is the President of the Leopoldus Professional Corporation. He focuses his practice on representing high-net-worth individuals. He grew up in the upper echilon of sports spending much of his childhood at the United States Olympic Training Center in Colorado Springs. His professional sports career began more than 15 years ago as an umpire and received numerous awards and accomplishments. He was the driving force behind the Los Angeles Athlete Initiative and is featured on legal panels across the country on topics including personal legal representation, business law, and asset protection strategies. He is a contributor to publications including Legal Ink Magazine and Referee Magazine and he contributes his time generously to the Sports Lawyers Association, Sports Spectacular, the Los Angeles Sports Business Alliance, and numerous other community groups in the Los Angeles area.
Find Another Course