Course Description
Acting as a trustee for a special needs trust involves many important legal considerations. This program lays out the various types of special needs trusts and when they should be used, and highlights a number of thorny issues estate planners need to be aware of when advising trustees or acting as a trustee for these types of trusts. Agenda: 1) What is a special needs trust?
2) The different types of special needs trusts
3) Coordinating special needs trust with government benefits
4) Funding a special needs trust
5) Letters of Intent
6) Trustees duties
7) Maximizing benefits
8) Making Decisions about use of funds
9 Navigating case law and legislation
Please note: There has been an update in the case law regarding Finley v. City of Santa Monica. That is addressed in slides 35 - 37.
Length: 1hr 16min
Member Reviews
I study this same material almost every year and was surprised by the clarity of the information and the insights. Thanks
- Michael W.
Excellent concise presentation & slides.
- Lori G.
Read All 47 Reviews
Meet the Lecturer(s)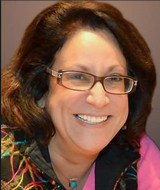 Patricia Dudek
Patricia E. Kefalas Dudek is the principal of Patricia E. Kefalas Dudek & Associates and the Past Chair of the Elder Law & Disability Rights Section of the State Bar of Michigan. Her practice concentrates in elder law, Medicaid, estate planning, estates/trust administration, probate, administrative law, and disability advocacy. Ms. Dudek represents people in securing the support services they need to play, work and live fully in their communities through litigation, trust administration and passionate advocacy. Her practice includes advising and preparing estate planning documents, including special needs trusts; representation in Medicaid hearings to secure appropriate services, administration of estates, trusts, guardianship, conservatorship, and other protective arrangements, and contested litigation in these areas. As an outspoken advocate, Ms. Dudek often provides written and oral testimony on legal and public policy issues pertaining to her clientele. A prolific writer and lecturer on topics related to Medicaid, alternatives to guardianship and estate planning for people with disabilities, elders and their right to control their support services, Ms. Dudek was the author of the model contracts for Michigan's Medicaid Self Determination Initiative. These contracts facilitate control over Medicaid service budgets and allows for creative solutions for housing and supports.
Find Another Course