Course Description
The Special Needs Trust, also known as a "spendthrift" trust, is a valuable tool to help those with disabilities keep their assets, maintain quality of life, and avoid losing their public benefits. There are several things that must be taken into consideration when setting up such a trust, such as how much funding is enough, how to coordinate it with government benefits, and drafting of the letter of intent. The enactment of the Affordable Care Act, or ACA, has a direct impact on Special Needs Trusts and on the medical care of the beneficiary.
This program takes a comprehensive look at the Special Needs Trusts, including when and why to set one up for your client. It also delves into the intersection between this type of trust and changes to healthcare law under the ACA. Among the topics explored are access to health insurance under the ACA, the promotion of asset building, tax breaks and tax hikes under the ACA, alternatives to the Special Needs Trust, and insurance exchanges.
Published: 5/1/2014
Length: 55min
Member Reviews
This was an excellent course for someone (like me) who is just expanding her practice into more special needs planning. Thank you.
- Nicole H.
Extremely relevant and valuable information presented.
- Catherine Anne S.
excellent material and good presentation
- mark w.
Read All 47 Reviews
Meet the Lecturer(s)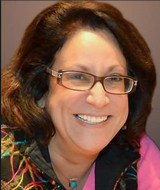 Patricia Dudek
Patricia E. Kefalas Dudek is the principal of Patricia E. Kefalas Dudek & Associates and the Past Chair of the Elder Law & Disability Rights Section of the State Bar of Michigan. Her practice concentrates in elder law, Medicaid, estate planning, estates/trust administration, probate, administrative law, and disability advocacy. Ms. Dudek represents people in securing the support services they need to play, work and live fully in their communities through litigation, trust administration and passionate advocacy. Her practice includes advising and preparing estate planning documents, including special needs trusts; representation in Medicaid hearings to secure appropriate services, administration of estates, trusts, guardianship, conservatorship, and other protective arrangements, and contested litigation in these areas. As an outspoken advocate, Ms. Dudek often provides written and oral testimony on legal and public policy issues pertaining to her clientele. A prolific writer and lecturer on topics related to Medicaid, alternatives to guardianship and estate planning for people with disabilities, elders and their right to control their support services, Ms. Dudek was the author of the model contracts for Michigan's Medicaid Self Determination Initiative. These contracts facilitate control over Medicaid service budgets and allows for creative solutions for housing and supports.
Find Another Course