Reno F.R. Fernandez III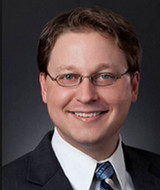 Phone:
(415) 362-0449
Reno F.R. Fernandez III
Reno F.R. Fernandez III is a partner with Macdonald Fernandez LLP, a firm focusing on commercial bankruptcy, insolvency and turnaround litigation, including receiverships and assignments for the benefit of creditors, throughout California and pro hac vice in Delaware, the Southern District of New York and Nevada. Reno has experience representing debtors, creditors and trustees in bankruptcy, receiverships, fraudulent transfer suits, preference actions and lien avoidance actions.
---
Courses
Join Reno Fernandez, San Francisco commercial bankruptcy attorney, as he covers all the basics of a business bankruptcy case. The program will focus on corporate Chapter 11 cases, which allows the business to continue to operate with the goal or reorganizing and paying...
Today, most commercial contracts contain an arbitration clause. When a defendant files for bankruptcy, any arbitration award flowing from this contracts is impacted greatly. This program will help attorneys understand what to do when these issues collide.