Randall Christison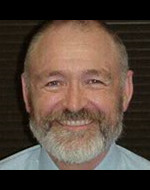 Phone:
858.459.9900
Location:
San Diego, CA
Randall Christison
Randall Christison has practiced law for over 35 years, focusing on civil litigation and on training lawyers. He has handled scores of trials, around 200 appeals, and has been AV-rated for 25 years. He has authored books on law practice for CEB, as well as a number of articles on professional training and lawyers' writing skills. In addition, he has been a faculty member of the California judges' college, the National Association of Attorneys General trial college, and an invited speaker for a number of national organizations (even the American Meteorological Society). He has also produced the Civilgram, a newsletter analyzing recent case law, for 20 years. Before attending law school, he served as a submarine officer. He is also an active member of the community, including Judge pro tem, mediator, and arbitrator for the San Diego Superior Court and an arbitrator for the Financial Industry Regulatory Authority, State and County Bar Associations, and the Better Business Bureau.
---
Courses
Writing effective motions can make or break your case. In this program, Randall Christison takes viewers through a number of examples and exercises illustrating common mistakes in writing and tips for persuading judges.
Credits

CA

0.75




NY

0.50

(Includes 0.50 Skills)




TX

None



Show All
This course uses techniques developed by nonlawyer professional writers to enable lawyers to take complex, multi-issue matters and organize them quickly, logically, and systematically.
Convincing a judge to agree with your position can be a tricky task. This program will teach you how to advocate for your client before a judge using effective and concise written and oral argument techniques.
Credits

CA

1.00




NY

1.00

(Includes 1.00 Skills)




TX

1.00



Show All