Kimberly Simms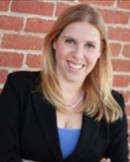 Phone:
760-420-1846
Location:
San Diego, California
Kimberly Simms
Kimberly R. Simms earned her law degree from Thomas Jefferson School of Law and became a member of the California State Bar in 2009. Kimberly started her law practice immediately after law school focusing on the legal and political needs of the medical marijuana community. In her law practice, she has negotiated with government officials to craft reasonable and effective regulations that allow for safe access, litigated complex land use and zoning cases, and advised hundreds of cannabis entrepreneurs. Kimberly is a recognized as a leading expert in this emerging area of law. She has taught courses and lead seminars which focus on how to comply with the ever-changing legal and regulatory requirements of the cannabis industry. She is considered a trusted source by the media and has been interviewed by NPR, CNN and many local media outlets.
Kimberly is a founding Board Member of the Alliance for Responsible Medicinal Access, San Diego's leading cannabis chamber of commerce and political advocacy organization. Kimberly is also proud to serve as Chapter Chair for San Diego Women Grow. Kimberly most recently joined the Retail & Delivery Committee of the California Cannabis Industry and is working hand in hand with other cannabis industry leaders to navigate the implementation of the Medical Marijuana Regulation & Safety Act.
Kimberly maintains the following memberships: California NORML, American's For Safe Access, National Cannabis Industry Association, California Cannabis Industry Association, Women Grow and the National Cannabis Bar Association.
---
Courses
California recently voted to approve Proposition 64, creating a state regulatory framework to allow for the recreational use of marijuana. Participants in this course will gain insight on a number of key topics that are crucial for any attorney practicing cannabis law...
In this program, cannabis attorney, Kimberly Simms, will discuss the key issues affecting California's newly reformed cannabis marketplace.
This MCLE presentation provides an introduction to the current laws and regulatory framework covering cannabis in California. Participants in this CLE will gain insight and understanding on a wealth of topics affecting clients in the cannabis industry.