Dennis Graff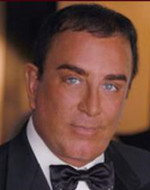 Location:
San Diego, CA
Dennis Graff
C.P.A (1978) Illinois Bar (1979) California Bar (2007) Owner of ALL LAW PC law firm located in San Diego, California, specializing in personal and business credit perfection, unlimited funding, business law, consumer protection, and personal injury cases.
---
Courses
In the second part of this 3-part series, the presenter will give in-depth instruction on how to use counsel clients on improving personal and business credit through the use of consumer protection and business entity laws.
In the last part of this 3-part series, the instructor will teach you how to use some of the more than 200 consumer protection laws to flank the credit reporting agencies, creditors, collection agencies, and other data furnishers.
Clients often look to their attorneys to help protect their credit, obtain credit, and grow their financial and business well-being. In the first part of this 3-part series, viewers will get an overview of credit issues faced by clients and how attorneys can address...