Danielle Teagarden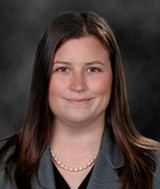 Phone:
(206) 905-1390
Location:
Seattle, WA
Danielle Teagarden
Danielle is a Seattle-based intellectual property and business attorney, with a practice committed to forward-thinking USPTO trademark protection for brewery and beverage clients across the United States. She joined Reiser Legal to address the increasing need for proactive beverage brand protection, while also serving the day-to-day business and regulatory needs of alcoholic beverage start-ups and growing breweries as well as emerging producers of cider, wine, mead, and distilled craft beverages.

Author and editor of Reiser Legal's syndicated blog, The Brewery Law Blog, Danielle has also authored an extensive piece on constitutional law, beer regulatory issues, and reform measures, "Brewing Tension: The Constitutionality of Indiana's Sunday Carryout Laws," which was published in 2014 in the Indiana Law Review and selected for inclusion in the Food Law & Policy eJournal. A summa cum laude graduate of the Indiana University Robert H. McKinney School of Law, Danielle is committed to beer law scholarship and brewery advocacy, with a number of research, writing, and industry educational projects in the works behind the scenes at Reiser Legal.
---
Courses
With the craft beer market on the rise and small breweries and distilleries popping up everywhere, the demand for alcohol industry-savvy attorneys is growing. This program takes introduces viewers to this...
In the second part of this comprehensive beverage law program, Danielle Teagarden, business attorney and author of the popular Brewery Law Blog, discusses common intellectual property law issues...