Brandon Leopoldus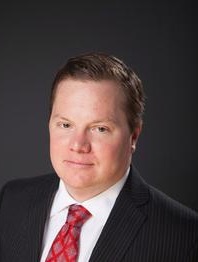 Phone:
323.682.0511
Location:
10833 Wilshire Boulevard #510, Los Angeles, CA 90024
Brandon Leopoldus
Brandon Leopoldus is the President of the Leopoldus Professional Corporation. He focuses his practice on representing high-net-worth individuals. He grew up in the upper echilon of sports spending much of his childhood at the United States Olympic Training Center in Colorado Springs. His professional sports career began more than 15 years ago as an umpire and received numerous awards and accomplishments. He was the driving force behind the Los Angeles Athlete Initiative and is featured on legal panels across the country on topics including personal legal representation, business law, and asset protection strategies. He is a contributor to publications including Legal Ink Magazine and Referee Magazine and he contributes his time generously to the Sports Lawyers Association, Sports Spectacular, the Los Angeles Sports Business Alliance, and numerous other community groups in the Los Angeles area.
---
Courses
In order to successfully represent professional sports clients, it is important to view sports as the multifaceted business it is, know the individuals and organizations involved, and understand how various types of law operates within the industry. In this program,...
The typical business structure of professional sports is unlike any other industry. Join Brandon Leopoldus, sports lawyer and former professional umpire, as he unravels the many complexities surrounding this area of the law, including league filing status, their...