Brandon Leopoldus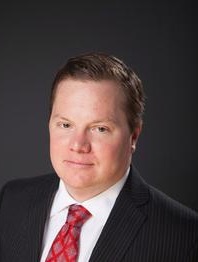 Phone:
323.682.0511
Location:
10833 Wilshire Boulevard #510, Los Angeles, CA 90024
Brandon Leopoldus
Brandon Leopoldus is a California-based attorney for people and companies in the public eye and in the sports and entertainment space. Mr. Leopoldus' sports practice has included representing more than three-dozen individuals working in high level, Olympic, and professional sports including Olympians, professional/retired athletes, and sports officials. Some of his highlights have included representing a two-time NFL All-Pro with his off-field endeavors, protecting and enforcing the intellectual property rights of an 8-year NBA veteran, negotiating a purchase of a sports officiating assigning business, developing the structure of a training facility for a Major League Baseball All-Star, and advising numerous top-tier collegiate athletes entering the draft. As a recognized leader in sports law, Mr. Leopoldus is a featured speaker and panelist across the country including video Continuing Legal Education presentations, guest lectures at numerous law schools, and panels at the Sports Lawyers Association's (SLA) Annual Conference. Mr. Leopoldus is a featured contributor to Referee Magazine and Legal Ink Magazine and has been featured in Sellebrity Magazine and Ready Magazine and has been widely acclaimed for his LinkedIn Video Series focused on sports law topics. In 2014, Mr. Leopoldus was recognized as the SLA's Regional Captain of the Year, and in 2015 and 2016 he was named the SLA's Co-Regional Captain of the Year. In recent months, Leopoldus has been engrossed in the laws, regulations, and legal ramifications of the COVID-19 pandemic including strategies for clients to succeed in the emerging COVID economy. Mr. Leopoldus is a member of the California Bar Association, the Sports Lawyers Association, the Major League Baseball Players Alumni Association, a Partner in the Sports and Entertainment Society, and has a few additional business interests. Before becoming an attorney, Mr. Leopoldus spent many years in Minor League Baseball as an umpire. Leopoldus enjoys spending time with his friends and family, including his incredibly smart dog, Harvey – named after Hall of Fame umpire Doug Harvey.
---
Courses
In order to successfully represent professional sports clients, it is important to view sports as the multifaceted business it is, know the individuals and organizations involved, and understand how various types of law operates within the industry. In this program,...
The typical business structure of professional sports is unlike any other industry. Join Brandon Leopoldus, sports lawyer and former professional umpire, as he unravels the many complexities surrounding this area of the law, including league filing status, their...