Adam Muery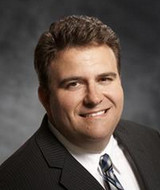 Adam Muery
Adam Muery has served as a state and local police officer, a felony prosecutor, and as Counsel for the Office of Special Investigations as the Assistant Attorney General in the Criminal Investigations Division. He directed investigations and developed statewide strategic enforcement plans to target sexual predators, public corruption, domestic terrorist networks and drug cartels. As Attorney General Abbott's Law Enforcement Liaison, he was the agency's primary point of contact for over 70,000 peace officers in Texas. Adam Muery also served with the United States Department of Justice in Iraq in 2007 and 2008. He served as the lead National Police Advisor, Deputy Director of Training, Acting Director of Training, and Inspector General for the Ministry of Interior. He supervised over 150 United States police officers serving in developing the capabilities of over 400,000 Iraqi Police Officers. He led an international Inspector General team that evaluated the performance of provincial and national police forces and assisted with internal affairs investigations rooting out corruption.
---
Courses
Advising your clients what to do and what not to do during a traffic stop can be tricky. Here, Deputy District Attorney Adam Muery shares a number of practical tips and legal issues involved in traffic stops.
Whether a prosecutor or defender, jury selection is an integral part of a criminal trial. In this program, Deputy District Attorney Adam Muery gives an overview of the jury selection process and shares many valuable techniques on effective jury selection that he has...
Prosecuting or defending a DWI case requires an attorney to have in-depth knowledge of not only the offense, but also the steps leading up to and following an arrest. Join former police officer and Deputy District Attorney, Adam Muery, as he covers the fundamentals of a...