Course Description
Are you part of a solo or small law firm, or thinking about starting one? This program will focus on the key issues related to technology for solo or small law practice. Topics include: office suite and other software, hardware, phone service, email, computer security, and internet resources.
Length: 1hr 42min
Member Reviews
No reviews yet.
Meet the Lecturer(s)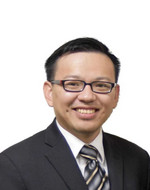 David Seto
David Seto is an attorney practicing estate planning, personal injury and debt. Mr. Seto started his career with a different perspective than other attorneys. He worked first as a scientist learning attention to detail and how to use technology to deliver better results in less time and money. He also learned how to explain complex matters in plain English. After graduating and passing the bar, he represented clients in court in various matters including estate planning, probate, business disputes, and bankruptcy. Mr. Seto litigated and negotiated cases worth $1,000,000 and wiped out $100,000s of debts. Mr. Seto is an active member of San Diego's community. He is a member of the San Diego County Bar Association, a member of the editorial board on the County Bar Magazine and a board member of the San Diego Chinese Attorney Association. He volunteers to provide his time and advice on a variety of legal issues at neighborhood legal clinics.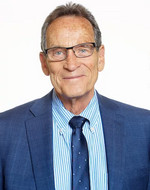 Phillip Shapiro
Phil Shapiro has a unique background which gives him a distinct advantage in the legal field. In 1958, he joined the U.S. Marine Corps. After his Honorable Discharge, he attended Southern Illinois University and graduated with a BS in Finance. Mr. Shapiro was then commissioned a Special Agent with the United States Secret Service. After retirement, he furthered his education by earning a Master of Business Administration from National University, with Honors. To complete his education, Mr. Shapiro attended Western State University (Thomas Jefferson) School of Law where he earned his Juris Doctor in 1985. In 2006 he received the A. Thomas Golden Alum of the Year Award. Phil has a unique understanding of the criminal justice system, and has been practicing law for 30 years. Throughout his legal career, Phil has been involved with various organizations, and has even created free legal clinics within the San Diego area. Currently Phil is on the Board of the Thomas Jefferson School of Law Alumni Association and a Board Member and former Chair of the Solo & Small Firm Executive Committee of the State Bar of California. He is also active with several veterans' associations and offers a discount to veteran clients.
Find Another Course