Course Description
There are many factors to consider in settlement negotiations for both parties, and many procedures that should be followed to effect settlement. In this program, Washington D.C. employment attorney, Robert Fitzpatrick, shares his practical tips for settling employment disputes which he's garnered from a long career involved in these types of cases. In part two of this series, Mr. Fitzpatrick discusses confidentiality clauses and example scenarios, sealing of settlement agreements, claim releases and The False Claims Act, non-disparagement clauses, liquidated damage clauses, indemnification issues, COBRA, choice of forum, non-compete clauses, attorneys' fees, and more.
Course includes several sample agreements.
Length: 1hr 15min
Member Reviews
very exceptional presentation; having specialized in this field for many years, I am hard pressed to conjure what more could be said than he managed and in such an efficient way
- James S.
Excellent course
- David P.
Fantastic, helpful and earnest presentation!
- Joel P.
Read All 33 Reviews
Meet the Lecturer(s)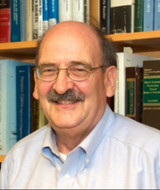 Robert Fitzpatrick
Robert Fitzpatrick has been representing employees for over 40 years since he first began his legal career litigating race-discrimination cases in the Deep South during the late 1960s. Mr. Fitzpatrick now represents both management and employees. He has been recognized by the Nation Law Journal as one of the top employment lawyers in the country and by the Washingtonian Magazine as "Tops in Employment Law" in the Washington, D.C. area.
Find Another Course