Course Description
For decades, Internet freedom and functionality has depended on a single law passed by Congress in 1996: Section 230 of the Communications Decency Act. This statute is responsible for the development of Web 2.0 and all the online platforms that so many of us rely upon each day like Google, Facebook, Uber, DoorDash, and Ebay. At the same time, the broad legal protections granted by Section 230 to these platforms have become controversial and subject to intense political debate. The future of Internet freedom and innovation depends largely on this important statue. This presentation will educate viewers on the development of the law surrounding Section 230 and explain how the statute affects many different areas of practice. Each of the immunities granted by the law will be discussed with illustrative case law. The recent amendments to Section 230 resulting from FOSTA/SESTA will be discussed along the many competing legislative proposals to further roll back Section 230 immunity. Finally, presentation will address the important policy considerations that must be evaluated in connection with any effort to reduce online platform provider immunities. The attendees will leave with a full understanding of the law surrounding Section 230 and why it is referred to as the First Amendment of the Internet.
Length: 53min
Member Reviews
No reviews yet.
Meet the Lecturer(s)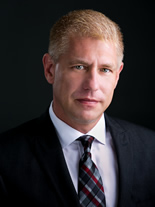 Lawrence G. Walters
Lawrence G. Walters heads up the Walters Law Group, www.firstamendment.com, an 'AV' rated (preeminent) law firm concentrating in First Amendment, Internet, Intellectual Property and Gaming law. Mr. Walters is an accomplished civil rights advocate, a widely-published author, and a well-known public speaker. He frequently represents the online entertainment community, as well as other more traditional industries. He has practiced law for over 27 years, and is often consulted as a national expert on legal issues pertaining to Free Speech and the Internet. He regularly contributes to television news programs on networks such as NBC, ABC, PBS, BBC, CBC, Fox News Channel, MSNBC, CNBC, and CNN. During his career, Mr. Walters has served as a Law Studies professor at the University of Central Florida, and acted as a Director for the local Bar Association and the local Chamber of Commerce.
Find Another Course