Course Description
Civil Rule 35 mental exams have become a common occurrence in litigation where one party seeks emotional distress damages. This area of law is complex and, in many respects, still in conflict. In this program, Robert Fitzpatrick will unpack all of the issues involved in a Rule 35 exams. Counsel for both plaintiffs and defendants will receive a number of invaluable tips on how to successfully litigate a case with a Rule 35 exam.
Length: 1hr 58min
Member Reviews
Instructor was concise, knowledgeable and pleasant to follow.
- Paul S.
Best CLE course I have ever taken, by a mile.
- Alexander C.
Very knowledge with excellent teaching skills.
- Patrick B.
Extremely knowledgeable instructor! Very interesting topic.
- Christina D.
Read All 14 Reviews
Meet the Lecturer(s)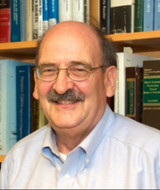 Robert Fitzpatrick
Robert Fitzpatrick has been representing employees for over 40 years since he first began his legal career litigating race-discrimination cases in the Deep South during the late 1960s. Mr. Fitzpatrick now represents both management and employees. He has been recognized by the Nation Law Journal as one of the top employment lawyers in the country and by the Washingtonian Magazine as "Tops in Employment Law" in the Washington, D.C. area.
Find Another Course