Course Description
In the craft brew industry, there are a number of key nuances that parties need to consider before a distribution contract is ever signed. In this program, craft beer attorney Candace Moon discusses the terms that should be considered in a beer distribution contract and give a number of valuable tips she has learned over her years working in this industry. Topics include: common contract terms; setting expectations; defining "good cause"; termination without good cause; inventory; trademarks; and payments.
Length: 30min
Member Reviews
No reviews yet.
Meet the Lecturer(s)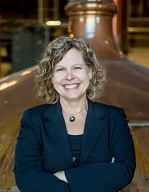 Candace Moon
Candace L. Moon, Esq., notably the original "Craft Beer Attorney", has been dedicating her boutique law practice to the craft beer industry since 2009. Based in sunny San Diego, California, her firm consists of eight staff, including four full-time attorneys, working with hundreds of craft breweries and breweries-in-planning nationwide. Candace is a frequent lecturer for both state and national craft beer conferences as well as various legal associations. She earned her Juris Doctor from the Thomas Jefferson School of Law, cum laude. She has been a member of the California State Bar since 2008 and the Brewer's Association since 2009.
Find Another Course