Course Description
This one-hour MCLE presentation uses case studies from legal cases that have been adjudicated in courts and arbitration. A variety of different techniques have been used by people to fraudulently acquire real estate by altering documents or applying someone signature to a document. After viewing this program you will have an understanding of what to look for when a prospective client claims that real estate documents have been fraudulently created. Locard's exchange principle states that the perpetrator of a crime will leave evidence at the crime scene or take evidence from the crime scene that can be used as forensic evidence to solve the crime. In each of these cases, the method by which this evidence was discovered is presented. The cases presented are: - Filing of a fraudulent deed of trust. - An attempt to disguise the signature on a real estate sales contract. - An attempt to present a lease signed by the decedent. - Real estate listing agreement with the buyer's signature. - Signatures applied to a contract using cut and paste techniques use of statistical techniques to help show that a person signed a real estate contract that he claimed he did not sign.
Length: 1hr 8min
Member Reviews
No reviews yet.
Meet the Lecturer(s)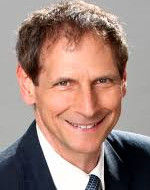 Mike Wakshull
Mike Wakshull is a court-qualified forensic document examiner located in Temecula, CA. He partners with attorney clients to deliver results that often lead to early settlements in favor of the counsel who retained him. When cases go to trial, he presents them in jury-speak rather than techno-geek to educate the triers of fact. He applies his technical and science training to present a science-based approach to his opinions—a court requirement.
Mike has authored two books on the topic of forensic document examination. He has presented at several international forensics conferences. A member of several industry-related associations, he serves of the board of two. Mike has had forensic document examination cases from fourteen states.
Mike was chair of the 2012 National Association of Document Examiners conference, the 2014 Scientific Association of Forensic Examiners Conference, and the 2015 Forensic Expert Witness Association conference.
He has been qualified as an expert witness in California Superior Courts and Federal District Court, testifying in cases involving will contests, contract disputes and others. Questioned documents discovered include an altered deed, cut‐and‐paste signatures, altered mortgage documents, altered handwritten documents, electronic documents, and many other types of questioned documents. Mike is one of a handful of forensic document examiners with a graduate school certificate in forensic document examination from an accredited university.
Mike is a member of the National Speakers Association. He was an invited speaker at the annual conference of the National Association of Document Examiners (NADE), Association of Forensic Document Examiners (AFDE), World Congress of Forensics in Chongqing, China, National Institute of Standards and Technology (NIST), and others.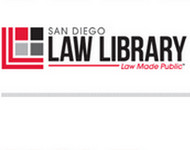 San Diego County Law Library
Since 1891 the San Diego Law Library has provided free legal information to county residents. We are open to everyone in 4 convenient locations in Vista, El Cajon, Chula Vista, and downtown San Diego. We are a no-frills operation. There are 23 of us dedicated to serving our community. But we cannot do it alone. Through programs and outreach events, we partner with the bar associations, public libraries, schools, business groups, the courts and government agencies to provide access to the laws that can bring real justice to those seeking its help. You will find that we are a small but mighty force for the public good.
Find Another Course