Course Description
Convincing a judge to agree with your position can be a tricky task. This program will teach you how to advocate for your client before a judge using effective and concise written and oral argument techniques. You will learn how to: • Present a written argument using effective introductions; • Recognize over-wordy and succinct written argument; • Write an argument meeting trial judge expectations; • Present a written argument using effective topic headings; • Present a written argument using effective fact statements.
Length: 54min
Member Reviews
Very good and extremely practical.
- John K.
I saved my legal writing textbooks even when others were sold or given away. Whatever happens in law practice, you always need great writing. This course is also one I will save, because in just one hour, it refocused me to write better, briefer briefs and master momentous moving papers.
- Lenore R.
Very organized and interesting presentation.
- Andrea J.
"Be brief, be good, be gone." Great advice for persuasive legal writing. A very effective lecture with relevant examples of both good and bad motion writing.
- Glen O.
Read All 21 Reviews
Meet the Lecturer(s)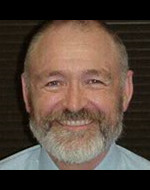 Randall Christison
Randall Christison has practiced law for over 35 years, focusing on civil litigation and on training lawyers. He has handled scores of trials, around 200 appeals, and has been AV-rated for 25 years. He has authored books on law practice for CEB, as well as a number of articles on professional training and lawyers' writing skills. In addition, he has been a faculty member of the California judges' college, the National Association of Attorneys General trial college, and an invited speaker for a number of national organizations (even the American Meteorological Society). He has also produced the Civilgram, a newsletter analyzing recent case law, for 20 years. Before attending law school, he served as a submarine officer. He is also an active member of the community, including Judge pro tem, mediator, and arbitrator for the San Diego Superior Court and an arbitrator for the Financial Industry Regulatory Authority, State and County Bar Associations, and the Better Business Bureau.
Find Another Course