Course Description
Intellectual property is often the most important asset a company has and securing good patent and trademark protections can be crucial for the company's success. Nonetheless, companies often try to cut corners by handling their own intellectual property, using internet services, or by hiring attorneys who are inexperienced in patent and trademark filings. In this program, IP attorney Kirby Drake provides tips on how trademark and patent protection can go awry and with DIY intellectual property and how an attorney can fix potential IP issues.
Length: 49min
Member Reviews
No reviews yet.
Meet the Lecturer(s)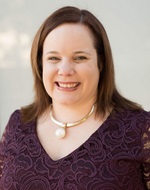 Kirby Drake
Kirby Drake is a partner at Klemchuk LLP. She is experienced in all areas of intellectual property law, including trade secret, patent, trademark, copyright and confidential information matters. She focuses primarily on intellectual property litigation and patent prosecution, addressing a broad range of technologies, including chemical, pharmaceutical, telecommunications, aerospace, and computer-related matters. Kirby has a wide range of litigation experience, largely focused on patent litigation, having been an integral part of trial teams working on matters from the initial filing phase through trial, both on the plaintiff as well as on the defense side. She also has significant experience in electronic discovery in various types of litigation matters, including managing various e-discovery platforms; she also regularly writes and speaks on the subject and recently taught a law school course on Principles of E-Discovery. Kirby has experience handling inter partes reviews and other post-grant proceedings in the Patent Office. She also has experience evaluating patents in patent due diligence for freedom to operate prior to launching a new product or technology, as well as in the context of corporate transactions, such as mergers and acquisitions where patents are involved. Kirby earned a J.D. from Wake Forest University School of Law, and a Bachelor of Science degree cum laude in chemistry from Duke University.
Find Another Course