Course Description
Much of what it takes to run a successful law practice has nothing to do with the law, yet most lawyers have no training whatsoever at running a business. A lack of business understanding can put your law firm's financial and operational responsibilities at risk. In this program, Greg Critchfield, Managing Partner of the FinOp group, covers the major business functions that all attorneys managing a firm should be familiar with, and gives a number of valuable tips on how to identify issues and operate more efficiently.
Note: Some of the information in the slideshow is small and difficult to read. Please download the Extended Slides to view this information.
Published: 4/22/2016
Length: 1hr 21min
Member Reviews
absolutely the best CLE I have ever attended. Very informative and useful information.
- david w.
The information was practical and extremely useful. I wish I had been exposed to it before I joined a firm and later opened my own firm. I would have done things differently if I had had access to this kind of information.
- Ayana S.
Read All 13 Reviews
Meet the Lecturer(s)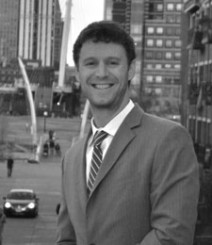 Greg Critchfield
Greg Critchfield, CPA, CGMA
Founder/Managing Partner
Active CPA (Certified Public Accountant) and CGMA (Chartered Global Management Accountant). Trusted business advisor and partner to a number of very successful and sustainable Professional Service firm organizations throughout the country.
Find Another Course