Course Description
Recent revelations made by Edward Snowden revealed that the American Government was collecting mass amounts of data on its citizens without warrant or any specific suspicion of criminal activity. Many scholars believe that this is an abuse of rights granted by the constitution, while the debate continues on whether Snowden engaged in criminal activity or was simply a "Whistleblower" under federal law. Join First Amendment lawyer Larry Walters as he explores this controversial topic. Among other subjects, Mr. Walters will cover the NSA's relevant policies and activities, the many chilling effects thought to result from such activities, and the legislation proposals meant to limit the NSA.
Length: 52min
Member Reviews
Really interesting material. Everyone should take this course.
- Gary G.
Extremely well presented. Valuable learning experience.
- Milan R.
Great Presentation!
- Jeremy D.
Exceptionally good program.
- Jill K.
Very interesting and informative!
- James S.
Read All 179 Reviews
Meet the Lecturer(s)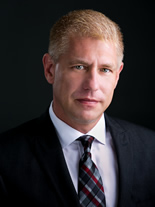 Lawrence G. Walters
Lawrence G. Walters heads up the Walters Law Group, www.firstamendment.com, an 'AV' rated (preeminent) law firm concentrating in First Amendment, Internet, Intellectual Property and Gaming law. Mr. Walters is an accomplished civil rights advocate, a widely-published author, and a well-known public speaker. He frequently represents the online entertainment community, as well as other more traditional industries. He has practiced law for over 27 years, and is often consulted as a national expert on legal issues pertaining to Free Speech and the Internet. He regularly contributes to television news programs on networks such as NBC, ABC, PBS, BBC, CBC, Fox News Channel, MSNBC, CNBC, and CNN. During his career, Mr. Walters has served as a Law Studies professor at the University of Central Florida, and acted as a Director for the local Bar Association and the local Chamber of Commerce.
Find Another Course