Course Description
Practicing nonprofit law can be an exceptionally rewarding and challenging career choice. The rules and regulations governing charitable endeavors is a narrow body of corporate law, but one with considerable depth. In this program, Kent Seton, philanthropy lawyer with 20 years of experience, walks practitioners through the ins and outs of nonprofit law. Topics covered include: - Nonprofit legal structure
- Corporate responsibilities & governance
- Formation issues
- The IRS
- The regulatory environment
Length: 50min
Member Reviews
Nothing short of fabulous! A great deal of information presented in a fashion where it can be put to use and applied immediately. Impressive.
- Diana C.
Thank you for another excellent presentation.
- Anita S.
Very informative. Liked that it touched on conflicts of interest and non-profit liability.
- Solomon C.
Excellent instructor.
- Janine Bender P.
Read All 33 Reviews
Meet the Lecturer(s)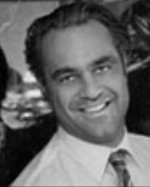 Kent E. Seton
Kent E. Seton, Esq., is the CEO and Chairman of the Board of the Edward Charles Foundation and a practicing lawyer in the philanthropic sector with his highly active law firm, Seton & Associates. He is a well known speaker; he has published legal articles on tax and corporate matters affecting the philanthropy world. Furthermore, he has been the procuring cause of bringing world class speakers to events he has produced for those in the philanthropic sector in the Los Angeles area. He advises major families, corporations and individuals on the philanthropic efforts. He travels extensively to assist his clients around the World. Not only do his clients work domestically in the US, but, also globally, trying to solve some of the world's toughest issues. He has clients working on clean water wells, ending hunger and fighting homeless, to curing major diseases to finding ways to prevent cruelty to animals to name a few. Edward Charles Foundation is an umbrella entity that runs the back office and accounting functions of over 45 charitable endeavors. Many of the clients of Edward Charles Foundation are celebrities, athletes and high net worth families and individuals. The Seton Law Firm is located in Beverly Hills, California with another office in Irvine, California. Edward Charles Foundation headquarters are also operated in Beverly Hills.
Find Another Course