Course Description
Non-compete/non-solicitation agreements are a hotbed for judicial review in the United States. While each state differs in how they approach this area of law, there are some identifiable trends.
In this program, employment lawyer Bob Fitzpatrick dives into the recent case law developments surrounding non-compete/non-solicitation agreements. Among the topics discussed are consideration for the agreements, material breach, social media issues, blue penciling, and extension clauses.
Length: 57min
Member Reviews
No reviews yet.
Meet the Lecturer(s)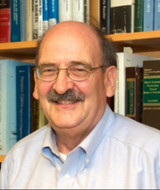 Robert Fitzpatrick
Robert Fitzpatrick has been representing employees for over 40 years since he first began his legal career litigating race-discrimination cases in the Deep South during the late 1960s. Mr. Fitzpatrick now represents both management and employees. He has been recognized by the Nation Law Journal as one of the top employment lawyers in the country and by the Washingtonian Magazine as "Tops in Employment Law" in the Washington, D.C. area.
Find Another Course