Course Description
The legal landscape surrounding non-compete/non-solicitation is constantly evolving in the US. While each state differs in how they approach this area of law, it is important for attorneys practicing in this area to be familiar with the developments across jurisdictions. In this program, employment lawyer Bob Fitzpatrick covers recent case law developments surrounding non-compete/non-solicitation agreements.
Length: 1hr 36min
Member Reviews
No reviews yet.
Meet the Lecturer(s)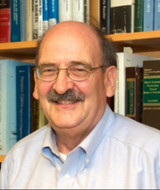 Robert Fitzpatrick
Robert Fitzpatrick has been representing employees for over 40 years since he first began his legal career litigating race-discrimination cases in the Deep South during the late 1960s. Mr. Fitzpatrick now represents both management and employees. He has been recognized by the Nation Law Journal as one of the top employment lawyers in the country and by the Washingtonian Magazine as "Tops in Employment Law" in the Washington, D.C. area.
Find Another Course