Course Description
In January of 2014, the Consumer Finance Protection Bureau implemented some new rules in an effort to tighten Qualified Mortgage standards and reduce the number of home-buyers who default on their loans. What do these rules mean for your clients? Will they be effective in achieving their goals? In this program, real estate attorney Gary Laturno joins with mortgage broker Fred Holsman to discuss the new rules. Topics covered include: 1) The current state of the housing market 2) Qualified Mortgage rules and exceptions 3) Documentation overview 4) Potential risks of the new rules 5) Tips for clients in financial crisis
Length: 1hr 9min
Member Reviews
Laturno just repeated prior course. Dock his pay.
- Michelle k.
The lawyer presenter knows his topic but more importantly shows he values being a lawyer and that he cares about his clients. I have seen a couple of his videos, and he impresses me every time.
- Teresa R.
Read All 31 Reviews
Meet the Lecturer(s)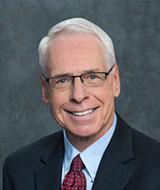 Gary Laturno
Gary Laturno, Esq. is a counselor who draws upon his professional experience as an attorney, arbitrator, mediator, real estate broker and investor, helping clients resolve complex legal and financial issues — especially as they relate to homeownership, personal finance, money management and wealth building. After counseling more than 2,000 homeowners in financial distress since 2007, Gary and his wife, Victoria K. Kuick, MBA/Finance, co-authored Three Steps to Wealth & Financial Security: All the Glitters Isn't Gold in 2013. The book draws upon real-world examples to offer straightforward guidance and recommendations that encourage readers to take charge of their financial futures. Gary frequently speaks at conferences, events and national webinars on multiple topics including real estate, tax and bankruptcy law, as well as financial planning, money management and wealth building. He has an AV Rating from Martindale Hubbell and was named to "Top Lawyers in San Diego" by San Diego Magazine and "Top Lawyers in Southern California" by the Los Angeles Times.
Fred Holsman
Fred Holsman is a mortgage broker with Guild Mortgage, which operates branches in Idaho and California.
Find Another Course