Course Description
The State Bar of California's Rules Revision Commission has written a new set of professional rules. If and when approved by the Supreme Court, they will change the way you practice law. Here is a preview of some of more significant changes in the rules regarding such things as conflicts, performance, and fees. Topics covered include:
- The history and purpose of ethical rules governing lawyers in the United States
Public policy concerns
- Efforts to revise the rules
- An overview of proposed rules
- How changes in the rules will affect the way you practice law
Please note: although this course is eligible for credit in a number of states, the content of this course focuses exclusively on California's current and forthcoming rules of professional conduct.
Length: 58min
Member Reviews
This man knew his stuff and presented it very well
- Richard P.
Good presenter- the content was useful and clearly articulated.
- Amanda R.
The presenter was very good. He was a good speaker and the content was informative, including starting with the history and moving to the current status of the rule changes.
- Audrey S.
This is the BEST lexVid course I've listened to. It was really educational. Thank you!
- Deanna Stone K.
Excellent review of the history of ethics rules and likely California changes.
- Paul St J.
Read All 45 Reviews
Meet the Lecturer(s)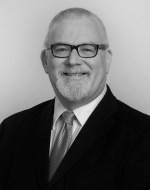 David Cameron Carr
David Cameron Carr, an attorney in private practice in San Diego, California, specializes in discipline defense, bar admissions, attorney professional responsibility and ethics advice.
Mr. Carr is a 1986 graduate of Loyola Law School in Los Angeles. Following several years of practice in commercial law and business litigation, Mr. Carr joined the State Bar of California as a staff attorney in 1989. He served as counsel to the State Bar's audit and review panel from 1989 to 1992. Mr. Carr served on the National Organization of Bar Counsel's advisory committee to the American Bar Association's McKay Commission on discipline enforcement in 1991.
He moved from oversight of the discipline system in 1992 to prosecuting cases as a Deputy Trial Counsel in the discipline prosecutor's office of the State Bar. After five years trying discipline, admissions and reinstatement cases before the State Bar Court Hearing Department, Mr. Carr began to specialize in appellate advocacy before the State Bar Court's Review Department, resulting in ten published decisions between 1997 and 2000.
During the shutdown of the State Bar in 1998 after former Governor Wilson's veto of the State Bar dues bill, Mr. Carr worked as an unpaid volunteer in the discipline system. He argued as amicus counsel to the California Supreme Court that a special master be appointed to oversee discipline system spending, an idea adopted by the Supreme Court in its decision reviving the discipline system (In re Attorney Discipline System (1998) 19 Cal.4th 582.)
After the Supreme Court ordered a special dues assessment, Mr. Carr became an Assistant Chief Trial Counsel and manager of the general trials unit in Los Angeles in 1999. He also worked on discipline policy issues as the Chief Trial Counsel's liaison with the State Bar's Committee on Professional Responsibility and Conduct (COPRAC) and the State Bar Court Executive Committee.
Mr. Carr returned to private practice in 2001 and his hometown of San Diego in 2002. He is a member of the San Diego County Bar Association where he is an active member of the Legal Ethics Committee. Mr. Carr also a member of the Association of Professional Responsibility Lawyers (APRL), the ABA Center for Professional Responsibility and the Association of Discipline Defense Counsel, where he served as President from 2008-2011.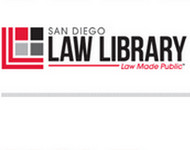 San Diego County Law Library
Since 1891 the San Diego Law Library has provided free legal information to county residents. We are open to everyone in 4 convenient locations in Vista, El Cajon, Chula Vista, and downtown San Diego. We are a no-frills operation. There are 23 of us dedicated to serving our community. But we cannot do it alone. Through programs and outreach events, we partner with the bar associations, public libraries, schools, business groups, the courts and government agencies to provide access to the laws that can bring real justice to those seeking its help. You will find that we are a small but mighty force for the public good.
Find Another Course